TikTok Parent ByteDance Battles Meta for Virtual-Reality App Developers
Developers who created virtual reality software for Meta Platforms are being offered payment by ByteDance Ltd. to port their programs to its rapidly expanding Pico headset line.
After experiencing lengthy delays in receiving distribution approval, some software developers have expressed frustration with the way Meta is reviewing new applications for its Quest headsets. Some developers claim that the business's procedures lack precise guidelines, leaving them to eagerly anticipate the entry of new rivals. 
ByteDance acquired Pico, a B2B-focused company, in 2021 and changed its focus to B2C. Currently, the Pico 4 headset performs worse than the Meta headset and has a much smaller selection of games (300 vs. 500).
https://www.wsj.com/articles/tiktok-parent-bytedance-battles-meta-for-virtual-reality-app-developers-30ce091f
An interesting "mini" marketing strategy for the brand
The milk tea company "Diandian" has introduced the Earth Day mini cup to celebrate World Earth Day:
McDonald's mini cone, DQ mini ice cream, and a Wuling small car that popularized the mini model have all used mini marketing to successfully penetrate various product markets.
Creating products that are larger than conventional, creating visual impact, and raising traffic topics when consumers are tired of brand and product cognition.Meet the market's demand and expectations for weight loss, lightweight, and burden free products.
For current consumers, lightweight consumption and cute design in various aspects have become undeniable market trends, and product miniaturization is the simplest way to approach the trend.
https://mp.weixin.qq.com/s/R6FoptfmnOiLZPFMTh2uLw.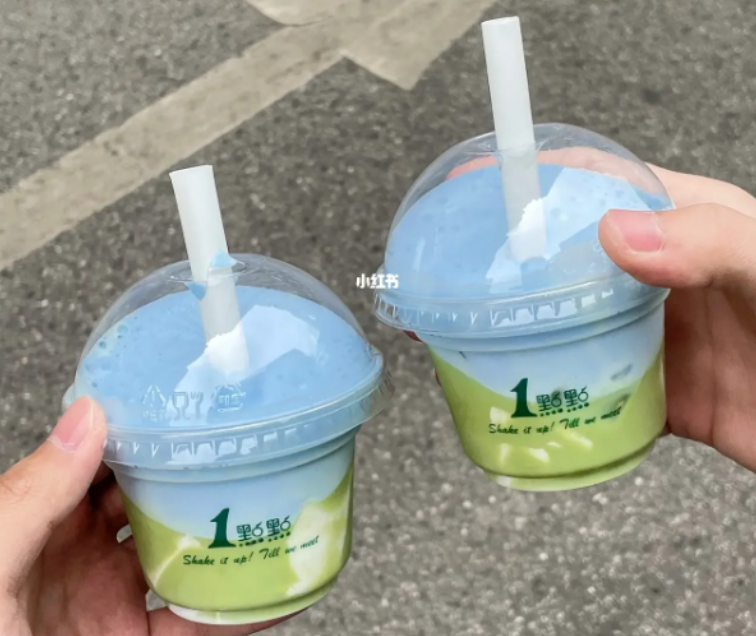 Galeries Lafayette teams up with Hopson Group for luxury expansion in China
The new partnership aims to open ten stores in China by 2025. Future stores will carry independent Chinese designer brands in addition to well-known international ones.  
In order to convey "a certain vision of the French art of living in the heart of unique and selective multi-brand environments," the joint venture will also concentrate on selling luxury brands in their upscale stores.
Through the partnership, both parties will be able to leverage their individual strengths to build a cutting-edge high-end department store company with a world-class buyer team and cutting-edge supply chain management system. 
Overall, the new partnership between Galeries Lafayette and Hopson Group marks a significant advancement in China's luxury retail market. 
https://daoinsights.com/news/galeries-lafayette-teams-up-with-hopson-group-for-luxury-expansion-in-china/
Rivals Tencent Video and Douyin Reach Content-Sharing Agreement After Copyright Spat
Both parties have formally agreed to support content sharing, enabling users of Tencent's well-known TV dramas to access them through the Douyin app without violating copyright. This is an intriguing development in the competition between China's video and live-streaming apps, which are increasingly popular among Chinese consumers as tools for shopping and entertainment.
The collaboration may be an example of putting differences aside for the benefit of developing China's tech and social media sectors. In the long run, it might also draw more users to the platforms.
https://jingdaily.com/tencent-douyin-content-agreement-copyright/
How Luxury Brands Are Courting the New Chinese Consumer As Shopping Tourism Resumes
Luxury brands are utilizing a variety of digital strategies, including e-commerce, social media, and live streaming, to connect with China's extremely tech-savvy consumers. 
Personalized shopping experiences are created by luxury brands in collaboration with travel agencies as part of their key strategy for appealing to Chinese consumers.
By providing immersive, experiential shopping opportunities like in-store events and pop-ups, luxury brands are also leveraging the growth of the "experience economy."
With features like personalized recommendations and augmented reality try-ons, Alibaba's Tmall Luxury Pavilion and Luxury Soho platforms are playing an increasingly significant role in connecting luxury brands with Chinese consumers.
Additionally, luxury brands are taking action to address Chinese consumers' concerns about sustainability and ethics in their marketing and business practices.
https://www.alizila.com/how-luxury-brands-court-chinese-consumers-shopping-tourism-travel-alibaba-lvmh-richemont/