Chinese TikTok re-bets on "Zhongcao", a key to China's e-commerce consumer culture
With the release of the brand-new independent recommendation app "Kesong," Chinese TikTok Douyin is re-testing the "Zhongcao" business model. The action is a part of the video-sharing site's larger strategy to develop into an interest-driven, omnichannel e-commerce ecosystem. Although "Zhongcao" makes it easier for content-focused platforms to capitalize on China's e-commerce craze, it shouldn't be done at the expense of user experience.
https://daoinsights.com/works/chinese-tiktok-re-bets-on-zhongcao-a-key-to-chinas-e-commerce-consumer-culture/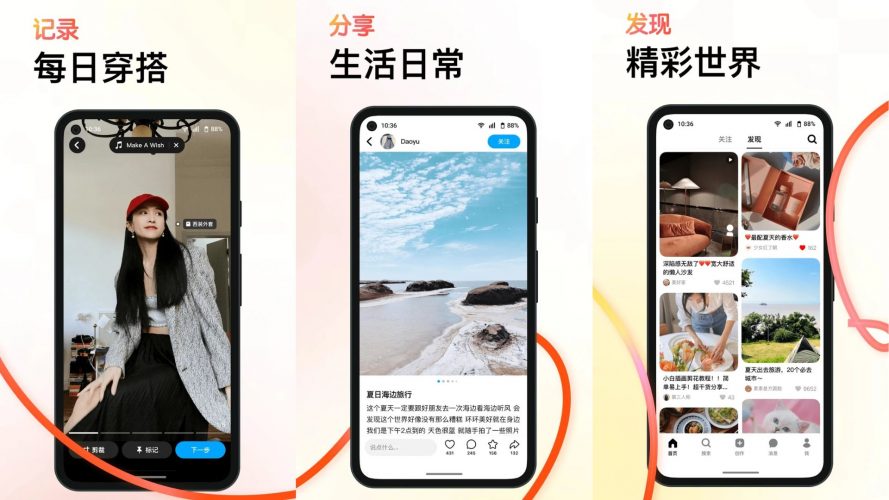 Tencent To Close NFT Platform Huanhe a Year After Launching
Major Chinese tech companies have started launching NFT-related platforms since last year. In addition to Tencent's Huanhe, Ant Group introduced Topnod (JingTan in Chinese) on its AntChain in late 2021, and e-commerce behemoth JD introduced Lingxi, an NFT platform, in December. 
In China, NFTs are known as digital collectibles, but there are some important differences, such as limitations on the resale of these NFTs. Huanhe is supported by blockchains managed by Tencent and its partners. Buyers are concerned that the closure of Huanhe may also mean the end of collectibles purchased through the platform.
https://technode.com/2022/07/21/tencent-plans-to-close-nft-platform-huanhe-a-year-after-launching-report/
The Good Old Days: Why Nostalgia Amplifies Brand Collabs In China
According to a 2021 Mintel study, 77% of Chinese consumers enjoy items that bring back fond memories, such as childhood snacks. In difficult times like the COVID-19 pandemic, nostalgia is an easy way to elicit endorphins while reassuring customers. 
China has experienced a consistent flow of nostalgic food and cartoon collaborations in 2022, whether as a direct result of difficult times or not. International brands are also embracing the trend. L'Oréal released a line of cosmetics in April 2022 with the IP of the well-known Chinese cartoon (Black Cat Police Captain) from the 1980s. The line's marketing even included the wistful theme song. 
https://jingdaily.com/brand-collaborations-nostalgia-wins-china-team-wang-loreal/ 
High-Tech Hues: Alibaba Algorithm Will Have Chinese Shoppers Looking Their Best This Fall
Retail trends are predicted before they occur thanks to a partnership between TWTA and Alibaba's research arm DAMO Academy powered by AI. For instance, the information indicates that vibrant, lush orange and soft cyan blue will be popular colors in the fall and winter. The algorithm translated colors into digital codes after learning from a vast collection of product photos on Alibaba's marketplaces and more than one million photos from fashion shows in order to identify patterns and forecast trends for both businesses and consumers.
https://www.alizila.com/high-tech-hues-alibaba-algorithm-has-chinese-shoppers-looking-their-best-this-fall/ 
A Guide To China's Top Livestreaming Apps
More and more businesses are utilizing the e-commerce potential of live streaming, whether it be for performance art exhibitions, video games, or private luxury consultations.  Here are the top four live streaming platforms in China that luxury brands should be aware of because algorithm-driven short-video apps now account for the majority of online advertising.
Douyin
Due to its low entry barrier for product sales, Douyin's live broadcast feature is especially well-liked among young consumers. Popular KOLs' promotion of products can result in immediate sales. The app has successfully established a business model that functions as a personal and commercial platform thanks to additional alluring features like Douyin's VIP Room, Flagship Store, and Global Choice. 
Kuaishou
Luxury brands have historically paid close attention to apps like Douyin and Bilibili, but with 578 million MAU and nearly $40 billion in revenue in the fourth quarter of 2021, Tencent-backed Kuaishou is becoming more and more difficult for major brands to ignore. Millions of users still rely on the app to buy cheap food and beauty products on a daily basis. 
YY live
YY Live offers a devoted user group of paying subscribers for a large number of content creators, even though it doesn't have as many MAUs as top platforms Douyin and Taobao Live. The social network is positioned as being more focused on entertainment than strictly e-commerce by the platform's hosts, who highlight streaming and chat features with virtual currency that is later converted into real money. 
Taotao live
Taobao live, which was introduced in 2016, draws both Chinese and foreign audiences with a mix of entertaining and business-related content. Taobao's wide selection of reasonably priced goods contributes to some of its success in the fashion industry. Taobao makes it simple for livestreamers to maximize the speed and agility of the number of products they can try on, review, and sell to devoted audiences. Taobao pairs with an incredibly quick supply chain response. 
https://jingdaily.com/livestream-ecommerce-platforms-douyin-taobao/