Marketing in China is a unique and challenging endeavor. With a population of over 1.4 billion, the country is home to one of the largest consumer markets in the world. However, to truly succeed in this market, it is crucial for brands to understand and appreciate the country's rich culture, customs, and traditions. One of the most effective ways to do this is by tapping into the many holidays and festivals that are celebrated throughout the year.
In this article, we will take a deep dive into the Chinese marketing calendar for 2023, providing a comprehensive guide to the major festivals and e-commerce events that brands should be aware of.
From the Chinese New Year, also known as the "Spring Festival," to Singles' Day and the Double 12 Shopping Festival, we will explore the significance, traditions, and opportunities of these events. This will help brands better understand and connect with the Chinese consumer and tailor their marketing campaigns to align with the values and interests of their target audience. Meanwhile, feel free to refer to this article to plan your 2023 marketing calendar accordingly!
Chinese Marketing Calendar
January
January 1: New Year
The International New Year is becoming increasingly popular among young people in China. The celebrations are similar to those in Western countries. It is important for brands to understand the cultural context and tailor their campaigns accordingly for better sales and engagement.
January 21-27: Spring Festival / Lunar New Year (春节 / chūn jié)
The Chinese or Lunar New Year, also known as the Spring Festival, is the most important holiday in China. It typically falls between January 21st and February 20th, depending on the lunar calendar.
During this time, people travel home to be with their families, exchange gifts and participate in traditional activities such as lion and dragon dances. This is a great opportunity for brands to launch new products, offer special promotions, and create festive campaigns to connect with consumers.
🧨 Discover some of the coolest ideas on how to connect with your Chinese audience during CNY
🧧 Creating Your Own Red Packet Cover On WeChat—The Ultimate Guide
February
February 5: Lantern Festival (元宵节 / yuán xiāo jié)
The Lantern Festival falls on the 15th day of the first lunar month, which is usually in February. This year it falls on February 5th.
This festival marks the end of the Chinese New Year celebrations, and it is a time for people to gather and watch lantern displays, solve riddles, and eat sweet glutinous rice balls. Brands can create special campaigns and promotions to align with the festival's theme of luck and prosperity.
February 14: Valentine's Day
Valentine's Day is becoming increasingly popular in China, especially with younger audiences. On Valentine's Day, people in China exchange gifts such as chocolates, flowers, and jewelry.
Brands can take advantage of this by promoting these types of products as Valentine's Day gifts. Additionally, restaurants and hotels can offer special Valentine's Day packages, such as romantic dinners or weekend getaways.
March
March 8: Women's Day (三八节 / sānbā jié)
International Women's Day, which is celebrated on March 8th, is an important event in China. On this day, many Chinese brands and companies run promotions and special deals to attract female consumers.
Additionally, there are often events and gatherings held to recognize and celebrate the contributions of women in society.
March 21: Spring Equinox
The Spring Equinox, which marks the start of spring in China, is a time for celebrating renewal and growth.
It is traditional for Chinese people to mark the occasion by participating in various customs and rituals, such as cleaning their homes, decorating with new flowers, and eating special foods. Many brands take advantage of the holiday season to promote their products and services.
April
April 5: Tomb Sweeping Day (清明节 / qīngmíng jié)
Tomb Sweeping Day, also known as Qingming Festival or Pure Brightness Festival, is a traditional Chinese holiday that takes place on the 4th or 5th of April each year. On this day, people pay their respects to their ancestors by visiting graves, cleaning and maintaining gravesites, and making offerings of food, flowers, and incense.
Normally, brands don't publish dedicated greetings for the Qingming festival.
May
May 1: Labour Day
International Workers' Day, is a public holiday in China that is celebrated on the first day of the month. It is a day to honor the contributions and sacrifices of workers and is typically marked by parades, speeches, and other public events.
We recommend preparing a dedicated greeting especially if you are in the B2B industry. For example, you can refer to Procter & Gamble Chemicals greeting: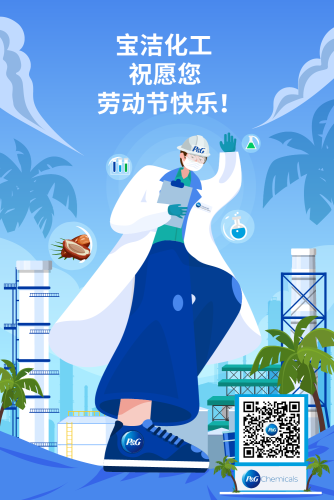 May 4: Youth Day
Youth Day in China is a public holiday celebrated on May 4th, marking the student-led protests of 1919, the birth of Chinese nationalism, and the emergence of the Chinese Communist Party.
During this period, marketing campaigns use slogans, messages, or visuals that resonate with young people, and brands also launch promotional offers and discounts.
May 14: Mother's Day
Mother's Day in China falls on on the second Sunday of May each year, and it is an occasion to honor mothers and motherhood. Family members often give gifts and express their appreciation for the love and care of their mothers.
For example, retailers may offer special deals on items such as flowers, jewelry, and clothing, food and beverage companies may launch special deals or limited-edition products
May 20: 520 Valentine's Day
"520" is a slang term in China referring to May 20th, as the numerals "5" and "20" sound similar to the Chinese phrase "I love you". Some people in China use the occasion of 520 to express their feelings of love and affection, similar to how Valentine's Day is celebrated in other parts of the world.
520 is becoming a trend in China, especially among the young generation, they would use this day to celebrate their love, such as giving gifts, flowers, and chocolates, and planning romantic activities with their partners
June
June 1: Children's Day
Children's Day is celebrated on June 1st in China to honor children and promote their well-being. Activities such as parades, sports events, and cultural performances are organized by schools and local governments.
Companies and organizations also run campaigns to promote children's rights, education, and health, including charitable donations and free or discounted admission to children's attractions
June 7-9: Gaokao
The university entrance season in China, also known as "gaokao season," is a crucial time for high school students as they prepare to take the National Higher Education Entrance Examination (NHEEE).
Brands, especially in the education, tutoring, and test preparation sectors, tend to launch various marketing campaigns targeting these students and their parents.
June 8: Father's Day
Father's Day is not an official holiday in China, but it has been increasingly popular in recent years, especially among young people. Many Chinese people choose to celebrate Father's Day by giving gifts, such as clothing, watches, and electronics, to their fathers.
Sales and promotions, special gift sets, and emotional campaigns encourage customers to share stories on social media.
🚲 See the campaign we prepared for Father's Day together with Montagut 

June 18: 618 Shopping Festival
618 is another shopping festival created by JD.com. The date of the festival is the anniversary of the launch of the JD platform by Liu Qiangdong. However, in recent years, it's slightly losing momentum with consumer sales fatigue.
June 22: Dragon Boat Day (端午节 / duān wǔ jié)
The Dragon Boat Festival, also known as Duanwu Festival, is a traditional Chinese holiday that falls on the fifth day of the fifth lunar month, usually in June. The festival is celebrated to commemorate the ancient poet Qu Yuan, who is said to have drowned himself in a river.
During the festival, people in China typically participate in dragon boat races, eat zongzi (a traditional glutinous rice dumpling wrapped in bamboo leaves), and hang mugwort and calamus to ward off evil spirits.
Brands tend to market during this period by promoting traditional Chinese culture and history, they are usually looking to capitalize on the festive atmosphere and appeal to the emotions of the customers.
July
July 7: Minor Heat (小暑)
The eleventh solar term of the year, known as Minor Heat, starts on July 7 of this year. Minor heat warns of the impending hottest time, but the extreme heat point has not yet materialized.
Farmers focus on field maintenance during the minor heat. Currently, crops like mung beans, kidney beans, peanuts, and others are growing. People water these crops and take precautions against harmful insects.
August
August 8: Start of Autumn
The traditional Chinese lunar calendar divides the year into 24 solar terms. Chinese autumn, the 13th solar term of the year, begins on August 8 and ends on August 22 this year.
The start of autumn reflects the end of summer and the beginning of autumn. The fruitful season is approaching.
August 22: Qixi Valentine's Day (七夕节 / qī xī)
Qixi Festival, also known as Chinese Valentine's Day, is celebrated on the seventh day of the seventh month in the Chinese calendar. The festival has a history of over 2,000 years. It's related to the romantic legend of two lovers, the Cowherd and Weaver Girl.
A lot of couples go on romantic getaways and exchange gifts. Chinese companies actively market their goods during the Qixi Festival by emphasizing themes of romance and love. For example, jewelry, flowers, and chocolates are popular gifts.
💕 Discover what Qixi is and what kind of activation you can prepare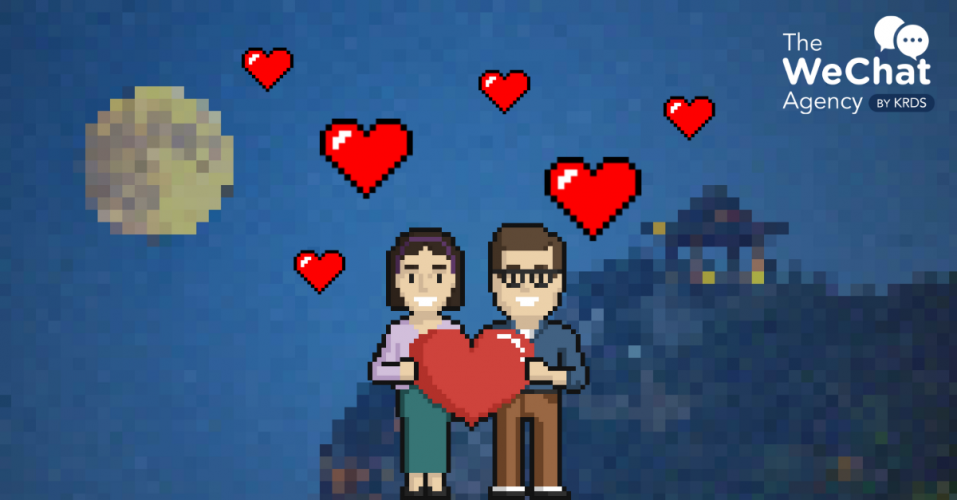 September
September 10: Teachers' Day
In China, Teacher's Day is a significant holiday. Students all over the country honor their teachers by giving them flower bouquets, cards, paintings, or performances of songs and dances.
In all Chinese schools, in mainland China and abroad, teachers' day will be celebrated through meetings, ceremonies, and speeches.
September 29: Mid-Autumn Festival  (中秋节 / zhōngqiū jié)
The Mid-Autumn Festival is a traditional Chinese holiday that falls on the 15th day of the 8th month of the lunar calendar. Chinese celebrate this festival with family reunions, lanterns, and mooncakes.
Brands in China use the Mid-Autumn Festival for marketing, with campaigns featuring mooncakes, lanterns, and family themes. Some brands collaborate with celebrities for added appeal.
🥮 Have and eat your (moon) cake – what is Mid-Autumn Festival and Why You Should Pay Attention
October
October 1 – 6: National Day / Golden Week (国庆节 / guóqìng jié)
National Day in China is celebrated on October 1st to commemorate the founding of the People's Republic of China. The holiday is marked by a grand military parade in Beijing and large-scale celebrations throughout the country, including fireworks displays and cultural performances
We recommend preparing a suitable greeting for your Chinese socials.
October 23: Double Ninth Day
The Double Ninth Festival, also known as the Chongyang Festival, is a traditional Chinese holiday that falls on the ninth day of the ninth month of the lunar calendar.
People celebrate this festival by climbing mountains, drinking chrysanthemum wine, and eating zongzi, which is a traditional rice dumpling.
Chinese traditionally believed that these activities will help prevent disease and prolong life. The holiday has also become a time for family reunions and honoring one's ancestors.
November
November 11: Double 11 (双十一 / shuāng shíyī)
Double Eleven, also known as "Singles' Day," The holiday began as an informal observance for single people but has since grown to become the world's largest e-commerce shopping event.
All retailers in China, such as Alibaba's Tmall and JD.com, offer significant discounts and promotions on this day.
11/11 has become widely popular to buy all kinds of goods, from electronic devices to clothes and household items. The sale has also become a global phenomenon, with many international brands taking part.
🛍 Read how the Singles Day is Evolving in Recent Years and Why Discounts Won't Work Anymore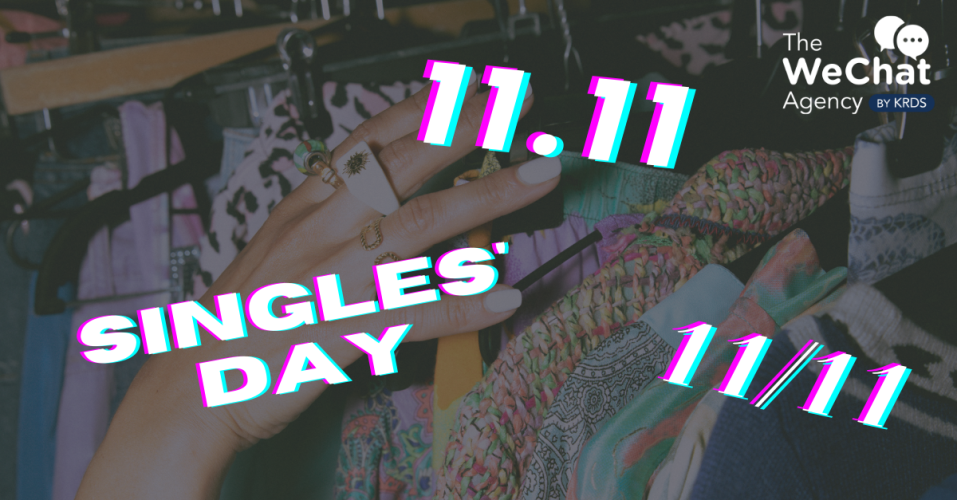 November 23: Thanksgiving
Firstly, Thanksgiving is not an official holiday in China. It is not a traditional holiday, but some expatriate communities and international schools celebrate it. In addition, many western-style supermarkets and restaurants in major cities will have Thanksgiving meal options for those looking to celebrate.
December
December 12: Double 12
Double 12 is an online shopping festival in China, similar to Cyber Monday in the United States. The event was popularized by e-commerce giant  JD.com as an event to counter and compete with Singles Day (November 11th).
As a result, it's now the second-largest shopping festival in China. During the event, retailers offer large discounts and promotions to customers, and it's a major day for consumers to purchase all kinds of goods.
December 22: Winter Solstice (冬至)
The winter solstice, or "Dongzhi" in China, marks the shortest day and longest night of the year. It is a time for balancing yin and yang energy through foods like glutinous rice balls.
Families gather to celebrate and honor ancestors. Chinese also practice traditional customs such as staying up late, eating glutinous rice, and offering sacrifices to the kitchen god.
December 24 – 25: Christmas
Christmas is often celebrated in a more commercial and westernized way, with the exchange of gifts and the decorating of Christmas trees. Despite the fact that some Chinese Christian communities across the country celebrate Christmas with church services and family gatherings, it's safe to assume that currently, Christmas is a purely commercial holiday.
🎄 Check how Christmas Evolved in the Recent Years
In big cities, there are Christmas markets, shopping malls, and department stores holding Christmas-themed events and decorations.
🎅 Don't Forget to Check Our Review of The Most Interesting Christmas Campaigns This Year and Save it for Later
In conclusion, a marketing calendar is a powerful weapon in the arsenal of any business looking to make a splash in the dynamic and fast-paced Chinese market. Therefore businesses should stay ahead of the curve and capitalize on the enormous opportunities that China has to offer by effectively planning and executing their marketing campaigns.
If you want to know more about marketing practices in China, please contact our team. We use our knowledge and expertise to help businesses build meaningful partnerships and develop their networks among Chinese customers. For additional information, please contact us at contact@thewechatagency.com