China has the world's largest e-commerce market. With an average growth rate of 6%, Chinese e-commerce revenue is expected to reach $2 trillion USD by 2025.
According to research firm Insider Intelligence, roughly 1 billion local consumers shopped on e-commerce channels across China in 2022, accounting for 45.3% of all retail sales online.
That's huge! Right? All thanks to online communities and social commerce on popular apps like TikTok, WeChat, and Sina Weibo, which have long since become ingrained in Chinese culture.
In fact, Chinese consumers use their mobile devices for almost five hours every day, which they use for keeping in touch, making payments, shopping, plan trips, and more. Keeping all this consumer data in mind, companies should reconsider their 2023 investment plans as China relaxes pandemic-related restrictions.
Here are some of the e-commerce trends from 2022 for businesses to observe and reflect in their marketing strategies for 2023.
Chinese E-commerce trends to follow
1. Outdoor games 
Due to the Winter Olympics in Beijing and the relaxation of travel restrictions, there's a significant increase in demand for outdoor activities in China through 2022. 
This led to a boom in winter sports, with a 300% increase in winter sports equipment sales on Alibaba's Tmall platform between Jan. 31 and Feb. 4, including a 180% increase in skiing gear purchases. Outdoor gear and camping equipment sales also saw a boost on Tmall, doubling in March compared to the same period the previous year. 
Several international brands, including Carver and Santa Cruz, announced plans to enter the Chinese market through Tmall Global, Alibaba's cross-border e-commerce platform, during the previous mid-year shopping festival in June. 
2.  Furry babies
In China, pets are increasingly being treated like own children, with owners buying specialized clothing and technology for them.
During the first checkout period of the 11.11 Global Shopping Festival in November, pet food brands on Tmall saw a three-digit year-over-year growth in gross merchandise value. 
Younger Chinese pet owners view their pets as children, they are also investing in digital gadgets like intelligent pet bowls and companion robots.
3. Metaverse
In 2022, the metaverse saw significant growth, and fashion companies began to experiment with its potential uses, including digital collectibles and virtual try-on services. 
Digital collectibles, which allow brands to build a community of followers in both the metaverse and the real world, became popular in late 2021. 
Nearly two dozen luxury brands released 37 digital collections on Alibaba's Tmall Luxury Pavilion, and thousands of consumers purchased them. 
More retailers are expected to use digital tools to engage customers and develop products for pets in the coming year, such as Burberry's private digital salon for coat shopping on Tmall Luxury Pavilion. 
4. Gen Z Shoppers
In China, Generation Z, a significant consumer group, accounts for approximately 15% of the population.
Despite their small size, they have a disproportionate influence on consumption trends and are one of China's fastest-growing consumer groups on e-commerce platforms.  As their purchasing power grows, they will account for nearly two-thirds of Tmall Global consumers, which is more than 17% of Tmall Luxury Pavilion consumers by 2022.
Gen Zers are also fueling the popularity of collectible toys in China, congregating to show off their latest purchases and exchange trend information, attracting investors such as Sequoia China.
🛍 Read more about Gen Z as Luxury Consumers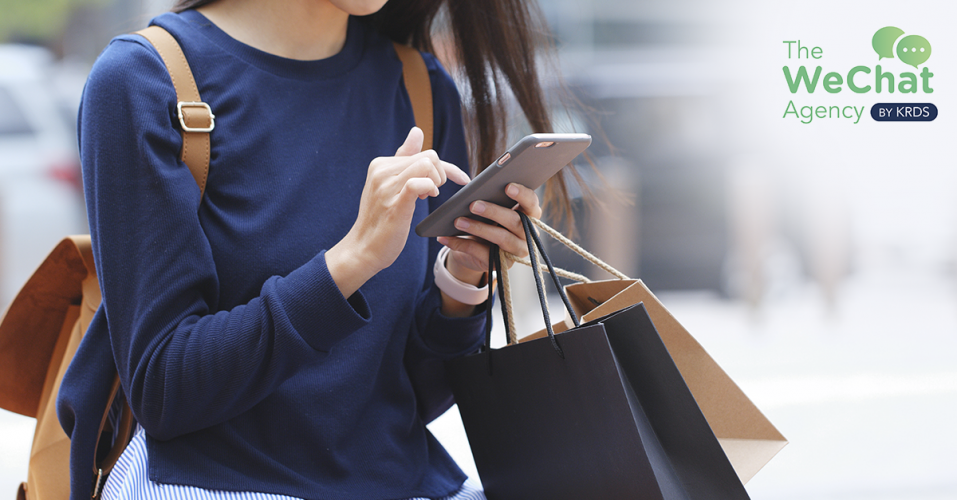 5. Virtual Influencers
In 2022, artificial intelligence-powered digital creations gained popularity and became celebrities in their own right. They appeared on virtual catwalks, dance competitions, and livestream sessions. These virtual idols were used by Chinese brands to increase brand awareness and attract followers among China's digitally native consumers.
According to market research firm Forrester, virtual influencers will become more common in the coming year, with a fifth of B2C brands in China using digital idols to improve the shopping experience for consumers by 2023.
6. Cross-Border E-Commerce
The cross-border e-commerce (CBEC) sector in China has experienced significant growth in recent years.  Consumers in China are increasingly interested in international products and brands, fueling growth in the CBEC sector. 
As a result, in order to meet this demand, many companies have entered the market, resulting in competition among CBEC platforms like Alibaba, NetEase Kaola, JD Worldwide Vipshop Global, Amazon Global, and Pinduoduo.
🌏 Read more about China's Cross-Border E-commerce Solutions
🛒 Why WeChat Might Be a Better (and a Cheaper) Option for China E-commerce Newbies?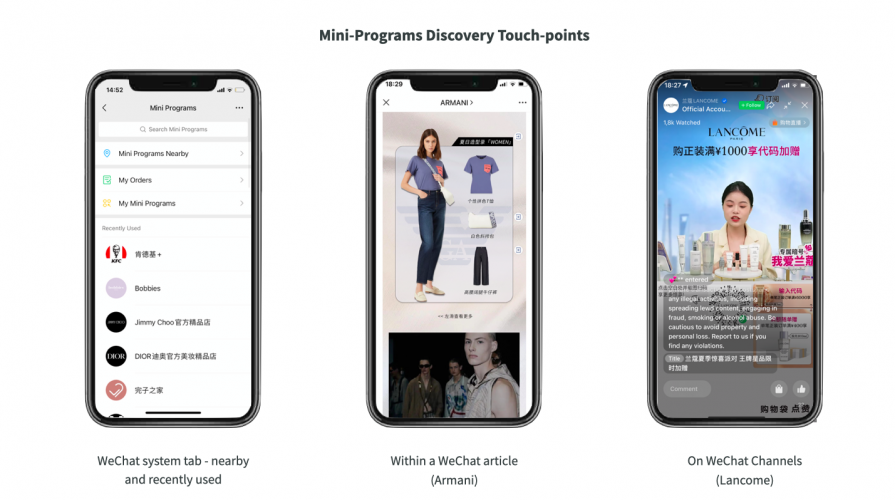 7.  Omnichannel retail
Through all points of contact, this cross-channel content strategy aims to improve the user experience and strengthen relationships with the target audience. 
The goal is to make the transition between online and offline interactions (O2O) as smooth and consistent as possible, regardless of where the customer shops or interacts with the brand. 
China is at the forefront of omnichannel retailing, with high customer expectations, smart sales assistants, mobile-first approaches, self-service kiosks, and the use of virtual and augmented reality. 
8. Xiachen
Selling through social media to China's lower-tier cities and regions is becoming more common. Lower tiers are happy to buy consumer goods with their extra money because their living expenses are lower.
🇨🇳 China Marketing Strategy: One Size Doesn't Fit All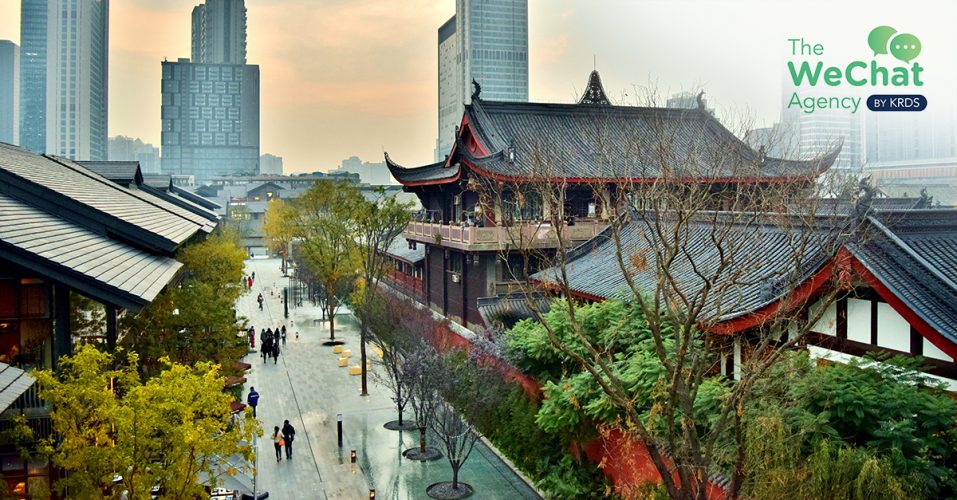 9. Fintech
Financial innovation and technology are increasingly competing with traditional methods of delivering financial services. 
Chinese online banks are emerging as startups that provide straightforward financial services to individuals and institutions, particularly WeCash (unrelated to WeChat or Tencent). These banks frequently employ AI and machine learning techniques.
For instance, WeCash, which has 130 million users across five countries, enables people to easily obtain their credit score and submit loan applications. Additionally, using this big data-driven platform, institutions can develop their income-producing loan portfolio.
10. Cryptocurrency
In the Middle Kingdom, users and miners of cryptocurrencies are subject to strict regulation. China is looking for a new cryptocurrency market and country-specific solutions, much like it has done with social media platforms, a dedicated Chinese search engine (Baidu), and other tools and regulations that apply only to China.
China is now completing the preparations for the launch of its DCEP (Digital Currency/Electronic Payments), which was first conceptualized five years ago. 
Unlike Bitcoin and other cryptocurrencies, DCEP is sanctioned by the government. The government will most likely distribute the new currency through conventional banks, making it completely centralized and identical to traditional paper money. The Belt and Road Initiative (BRI) and other development initiatives by China are increasing its international trade, and the DCEP has the potential to increase China's financial independence and decrease its reliance on the US.
11. From KOL to KOC marketing
Key opinion consumers (KOCs) are "regular" consumers who write blogs and make videos about their own product reviews and recommendations. 
End users are thirsty for recommendations and advice from real customers they can trust. KOCs are influencers as well, but they are more sincere.
Brands that use KOCs as part of their marketing plan can see an improvement in their sales and brand recognition. As they typically do not have many followers, making them hard to find, be sure to identify appropriate KOCs.
💁🏻‍♀️ What is The Difference Between KOL and KOC?!
12. Short Videos
Short videos and short video apps are dominating the Chinese market in addition to live-streaming. As a result, the distinction between work and socializing keeps getting fuzzier. The fact that more than 300 million Chinese people use short video apps shouldn't come as a surprise to you.
Gen Z and individuals with middle and higher incomes are more drawn to this medium in higher Tier areas. Our favorite short video platform are WeChat Channels. We even dedicated a whole category to them!
📽 Discover what WeChat Channels Are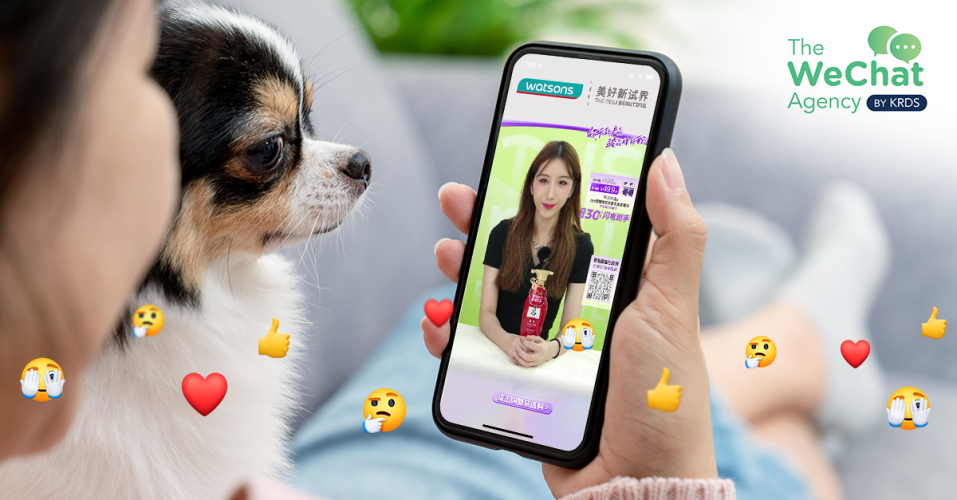 13. Group Buying
This trend has yet to spread beyond China. Customers elsewhere may believe that the products are of poor quality or that the platforms are untrustworthy and charge hidden fees. 
Chinese consumers appreciate the cheap prices, and the group-buying model benefits lower-income residents in particular.
14. Social Commerce
Social commerce, a hot new trend, is expected to reach more than 600 billion dollars globally by 2027. It arose as a result of the increased use of mobile devices and social media.
Shoppers can shop from home, at work, or on the go. This behavior necessitates the creation of novel approaches to creating a personalized and ready-to-purchase social commerce experience.
15. Cruelty-Free Products
Until early 2021, animal testing was required by law for cosmetic products imported to and sold in China. This law is no longer in effect as of May 1, 2021. 
General cosmetics imported into China are no longer required to undergo animal testing as long as they also satisfy other criteria, like a safety and risk assessment.
This also broadens the market for vegan, cruelty-free, and eco-friendly cosmetics and beauty brands. The first cruelty-free cosmetics company to sell in mainland China was the UK-based skincare line Bulldog, which was imported under the general trade model rather than the CBEC model.
16. Private Traffic
Brands are looking for alternatives as paid traffic prices increase. Brands can promote a specific lifestyle and the associated products by creating exclusive clubs or groups, like WeChat groups. 
A closed group has the benefit of already having devoted patrons and supporters. Additionally, they react more readily to CTAs.
17. Big Data
Massive amounts of data are analyzed in order to implement data-driven marketing in China.
Businesses get around space and time constraints by combining data from offline and online consumer behavior. Businesses gain deep insights into the preferences, movements, and behavior patterns of their (potential) customers.
For instance, Tencent gathers and categorizes data into various dimensions. This includes more than 3,000 tags, such as fundamental characteristics, social preferences, entertainment interests, media preferences, etc.
Remember that Chinese consumers adore their smartphones and utilize them for everything. In particular, WeChat which enables users to pay, play, chat, shop, order common services and goods, and more. In China, advertising has never been both simpler and trickier at the same time. 
18.  The Middle Class Continues to Rise
Upper-middle-income and above households are driving strong consumption growth, with double-digit growth. The number of upper-middle-class and higher households in China is predicted to increase by 71 million over the following three years.
19. Making Wiser Decisions Without Compromising
Customers are switching to less expensive channels and actively looking for sales and promotions. They are aware of the precise ingredients used in their skincare regimen or the products they use in everyday life
They could, for instance, compare and contrast the down content and thermal effectiveness of their jackets.
Customers are savvy and skilled at researching the technical specifications of their preferred products on websites or social media.
20. Guochao
Purchasing locally has been popular for a while. It was mostly due to national pride. 
Most importantly, consumers are choosing local brands because they like the quality and innovation of the goods rather than just because they are cheaper or because they feel more patriotic about their country.
🥮 Discover What Guochao Is and How Can (Carefully) You Leverage It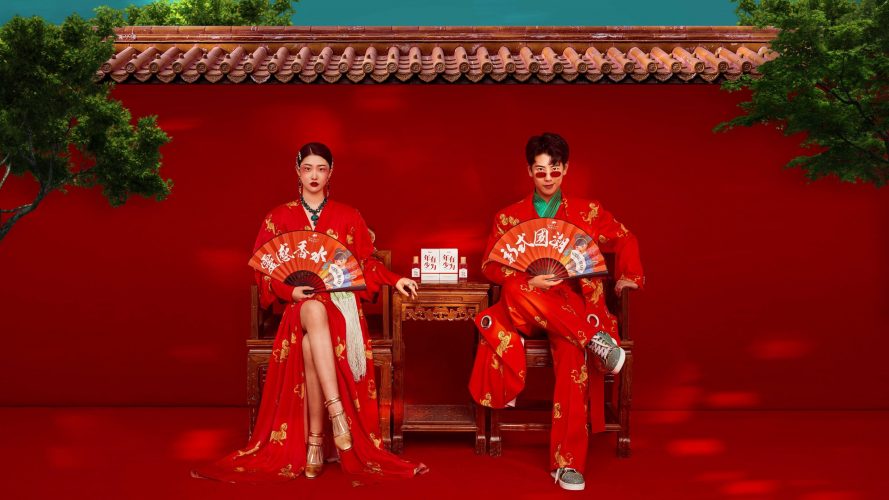 Conclusion:
Firstly, China's e-commerce market is expanding steadily and is leading the world. Secondly, Chinese consumers are increasingly shopping online for clothing, accessories, and beauty products. Despite the changes in Covid restrictions, this trend continues to be strong. Thirdly, e-commerce enthusiasts are now being joined by the silver generation quickly catching up with online shopping.
This allows businesses to import goods to China and expand their market, especially when combined with popular cross-border e-commerce shopping and fewer restrictions.
If you want to know more about Chinese e-commerce or need help establishing your digital presence in China, contact us. We use our knowledge and expertise to help businesses build meaningful partnerships and develop their networks among Chinese customers. For additional information, please contact us at contact@thewechatagency.com