From Balenciaga to Gucci and Louis Vuitton, the Chinese market has become the most crucial driver of growth for European luxury brands. Nothing is more important for success in the Chinese luxury industry than capturing the hearts and minds of Gen Z. These are the Chinese consumer generation born after 1997.
Chinese Gen Z is growing as a diverse customer demographic that global brands want to understand more about. The luxury industry, in particular, given that China accounted for more than a third (32%) of the global market for luxury goods in 2020. It's expected to surpass the US to become the world's largest market for those products in the next five years.
Traditionally, luxury companies relied on an older, established, and affluent buyer base, with a minority of younger buyers keen to express wealth and status. While this buying pattern persists today, the luxury market has become significantly more democratic, younger, digital, and global in the last three decades, with luxury products considered not only as a method to indicate wealth but also as a way to represent one's particular style.
What Makes China's Gen Z Such a Good Target Group for Luxury Brands?
For luxury brands, Gen Z is a dream generation. They consider themselves to be "personal brands," and spending up to nine hours a day online creating social media material qualifies them as expert brand builders. Many are familiar with crypto and NFTs, hastening a quick transformation in new luxury categories that earlier generations struggled with.
According to McKinsey, Gen Z, those born between the late 1990s and the early 2010s, represent 15% of China's population. That equates to more than 210 million individuals. They grew up in China amid an unusual period of rapid social and economic development. Recently, Chinese brands have benefited from the country's growing sense of confidence – and Generation Z may be the most confident of all Chinese generations.
This confidence translates into a more critical and outspoken approach toward foreign fashion labels. As a result, this generation may have a significant impact on the Chinese fashion and luxury sector.
They are brand sensitive, hungry for uniqueness, and wealthy, ticking all the boxes that luxury brands set out to offer. Winning over these key actors in high-end purchasing is the first step for global luxury brands to flourish in China.
What Works With Gen Z?
The growing influence of millennial and Generation Z consumers in the luxury business can be seen in how brands communicate their message and who they hire to speak it for them. WeChat, which is a one-stop platform that allows users to interact with friends and family, stay up to speed on the latest news, engage with one's favorite companies, and pay for a variety of goods and services, also plays an important part in these conversations and sales.
For luxury brands, millennial and Gen Z spokespeople, brand ambassadors, and creative directors are becoming the standard. This is especially true in China. Gen Z celebrities such as Wang Yibo (born in 1997), Cai Xukun (born in 1998), Fan Chengcheng (born in 2000), and Ouyang Nana (born in 2000) are fronting advertisements for Chanel, Prada, Givenchy, and others. However, simply being present on social media, hiring young brand ambassadors, and dressing up popular celebrities is insufficient to reach and influence Gen Z customers.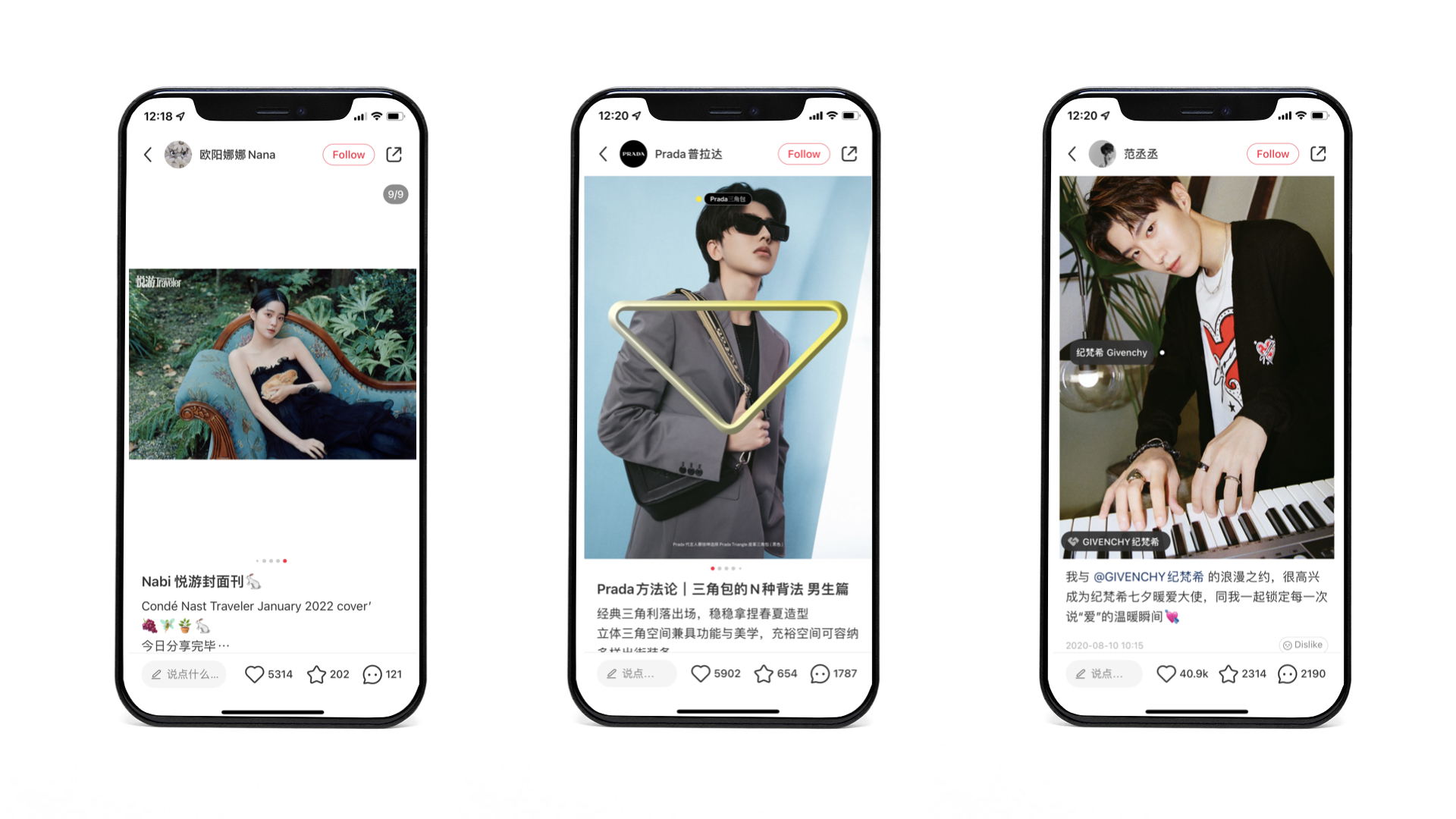 For starters, like with millennials, rigid premium brand loyalty is virtually non-existent among Generation Z customers. This is especially true in China, where according to McKinsey & Company, 52% of consumers born after 1990 will purchase luxury goods other than their "favorite" brands.
Gen Z & Luxury – Do's & Dont's
The most common mistake in attempting to attract Gen Z is to appear as though a brand is particularly young or funky even if it does not fit the brand. "Young collections" are a good example of this. Many established fashion businesses attempted this and failed. When a company isn't relevant to Generation Z as a whole, creating a purportedly youthful collection and hoping young customers will take the hook seldom if ever, works. To be relevant to Gen Z, brands must be present on platforms such as Bilibili, Douyin or Xiaohongshu. This is where they can better engage with the audience and create trending articles to attract the right audience. 
Learn more about What is Bilbili? and the main differences between Douyin and TikTok.
Generation Zers, on the other hand, value authenticity due to their easy access to information. People, in fact, expect brands to be brutally honest and truthful. As a result, many incumbent brands appear out of reach, inauthentic, and remote to younger audiences. A new, honest, inclusive, and spontaneous method of communicating with Generation Z is required. 
The implication for luxury brands is to be brave and unapologetic in their position for something. Clear values are what Generation Zers look for in brands. As a result, brand equity, brand positioning, and brand narrative are more important than ever. This might be putting many incumbent businesses at a considerable strategic disadvantage. 
According to reports, some of the most compelling reasons for Generation-Z customers to purchase personal luxury products in China in 2020 are:

Signaling social status – 6%

Gift – 20%

Identity statement – 24%

Uplift of confidence – 45%

Pursuit of fashion – 61%

A reward for self – 68%
Conclusion
Millennials (ages 26 – 41) are huge, but China's Gen Z (ages 10 – 25) might be even bigger. As a new generation of consumers emerges, brands' strategies and marketing must evolve to cater to this new demographic. This indicates that brands must be honest, truthful, and inclusive in order to reach out to the next generation, in addition to being trendy and developing products for the younger age.
Massive developments in the digital age indicate that generational divisions are narrowing, for better or worse. If businesses want to flourish and prosper in today's ever-changing world and create a business in China, we believe they must discover more relevant ways to reach consumers of all generations. Check out our piece on China's eldest consumers – Silver Generation. 
If you wish to know more about Gen Z consumers or need assistance in China, please contact our team. We use our knowledge and expertise to help businesses build meaningful partnerships and develop their network among Chinese customers. For additional information, please contact at contact@thewechatagency.com.