The speed of change in China is transforming all aspects of society, including the emergence of new cultures, fashion styles, aesthetics, and living standards. Social media has quickly replaced traditional means of brand interaction and shopping in China. Every day, people are exposed to new shopping trends, and KOLs are crucial to setting these trends. 
With 70.2% of the country's social media users, Douyin, China's version of TikTok, is one of the most well-liked social media platforms in China.  The audience consistently follows any new fashion trends that become popular on Douyin. Today, surely it's the best platform to observe new emerging trends among Chinese Gen Z and youth. 
A few weeks ago, we shared with you the latest post on:
🔥 Douyin (China's TikTok) Statistics 2022 [UPDATED!]
Let us share with you the key findings from the '2022 Douyin E-commerce Top Ten Trends and Life Trends Report' published by Douyin. These are the top fashion trends on Douyin that have drawn so many users in 2022. Explore them and perhaps experiment and try to include them in your China strategy. 
Before we dig into it, make sure you check How Douyin is Different From TikTok as these two are not the same.
Trend One: Stay away from cities
Glamping has emerged as one of the most talked-about topics in 2022, with 42.2% of Douyin users citing outdoor activities as a way to unwind. For example, the younger generation that is interested in fashion is accustomed to sharing their glamping attire and experiences on Douyin. There are currently 1,300 million people who travel and engage in outdoor activities. The outdoor market is predicted to generate 240 billion CNY in profit by 2025. This demonstrates the potential market for outdoor products in China.
Fashion Trend Two: Street Shooting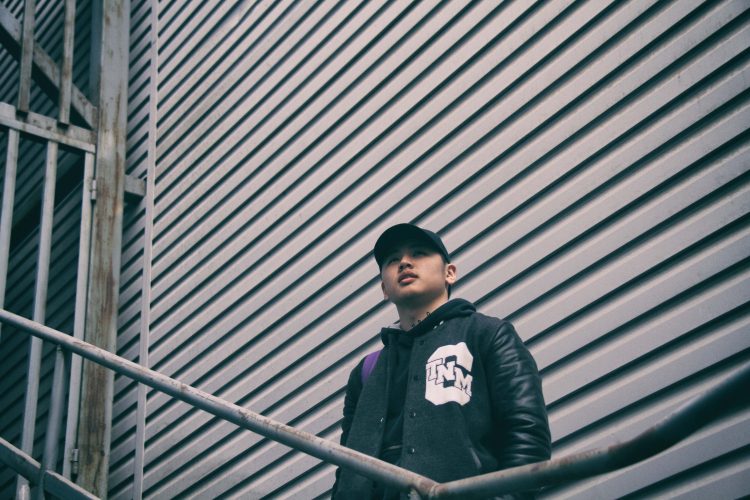 The new Generation-Z is excellent at finding those off-the-beaten-path shooting locations. Think a small shop or a narrow street close to home. They enjoy taking pictures in the hot spots to document their sense of style and post them on Douyin. In order to display confidence and a positive outlook on life, people are more interested in street photography and fashion pairings. Over 122 billion streams are focused on the street shooting on Douyin. As a result of this development, 30.6% of Douyin users are discovering new stores in their daily lives and sharing their outfit pictures taken from there. For this street photography trend, 63% of those individuals favor a simple outfit, followed by modern style (43.6%) and romantic style (42.9%).
Fashion Trend Three: Staycation
Staycations are now a popular option for the younger generation in China. Therefore, they want clothing that is stylish when they go out and comfortable at home. During the weekends, 27.4% of Douyin users prefer to stay home. Within that group, 89% of people are wearing homewear, and more than 45% have more than three different home wears. Feeling comfortable and casual has become a hot topic for the staycation lifestyle.
Fashion Trend Four: Sustainability
The younger generation has begun to show a greater concern for the environment, and sustainability is currently on trend. 29.9% of Douyin users pay attention to environmental protection. They are in favor of living sustainably and are ready to pay more for those goods. The new generation is becoming more and more accustomed to minimalism. Green fashion is a new trend that makes use of sustainable materials and natural plants.
Fashion Trend Five: China-chic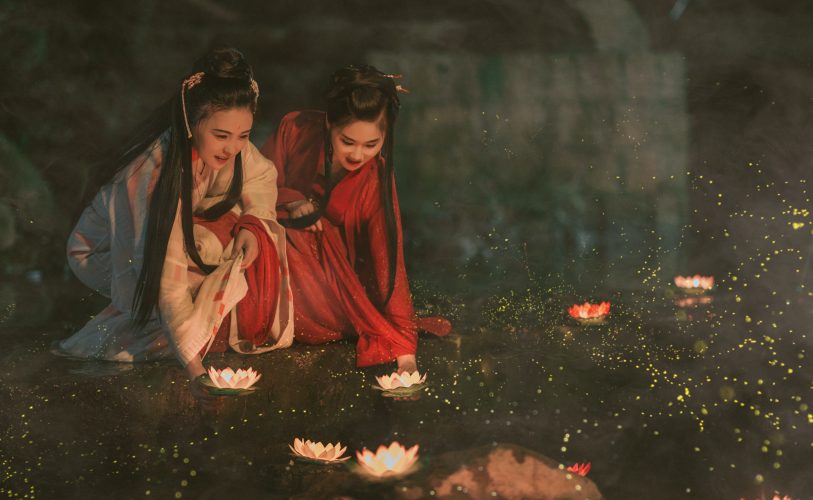 The new generation has a stronger sense of patriotism than ever before, which has increased the local culture's visibility. Gen-Z believes that local culture and brands should become the new standard in fashion and highly recommends them in Douyin. 30.8% of Douyin users support national goods and value Guochao culture. Users of Douyin favor Chinese- and Guochao-style clothing for a variety of reasons, including:
People are recognizing traditional cultures.

Combining traditional and modern elements looks good.

A popular global fashion trend is emerging from a Chinese design.

Affordability and high quality
As Guochao draws more attention, premium designs start to emerge in order to satisfy the young generation's demands for fashion.
🇨🇳 We covered guochao recently on our blog. 
Fashion Trend Six: Office Outfit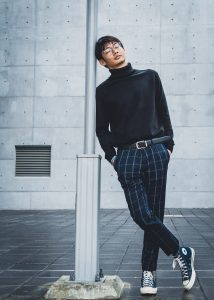 Gen-Z likes to express their personality in their daily life through working outfits. The videos about work attire have been viewed more than 2 billion times on Douyin. 35.3% of Douyin users believe people should pay attention to what they wear on professional occasions. Sales of professional attire are predicted to grow by 4-5% annually until 2025 when they will total 167 billion CNY. The simple yet sophisticated design is now the norm for business settings.
Fashion Trend Seven: Retro
Users have watched videos on vintage style more than 11 billion times. The nostalgia wave has once more broken, thanks to Generation Z. The new standards for this new trend are now Hong Kong and Y2K fashion. Therefore 32.7% of users on Douyin are becoming more and more interested in nostalgia, collecting antiques, and occasionally willing to try out vintage clothing. The 80s and 90s fashion trends have been revived once more.
Fashion Trend Eight: Street Fashion
The new generation wants to express themselves in a novel way by fusing music, skateboarding, and other subcultures. 30.4% of Douyin users support using street culture as a form of self-expression. Street fashion found a new market niche thanks to rap, hip-hop, and new fashion brands among the younger generation. For example, the most popular theme for street fashion in 2022 will be oversize. Newer increasingly drawing more and more attention to it.
Fashion Trend Nine: Fitness Outfit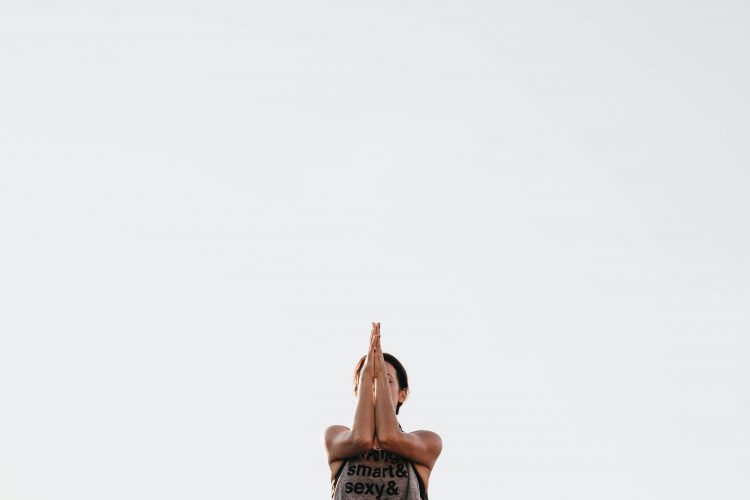 With everyone becoming more concerned about their health, gymnastics-related topics have grown in popularity, gathering 15.8 billion views on Douyin. Working out while wearing a cute outfit has become mandatory for the younger generation. 45.2% of Douyin users recognize the importance of their health and insist on exercising every day. Fitness topics are currently very popular, especially when it comes to permeability and other useful features. Hence, the technologies of the materials, such as keeping warm, windproof, quick-drying, shaped, and so forth, have advanced quickly as well.
Fashion Trend Ten: Manga
The younger generation doesn't hesitate to express themselves; they want to flaunt their comic book attire in public. 10.8% of Douyin users are open to accepting JK and are interested in the ACGN culture. Similarly, more than 86 billion times have played Lolita, cosplay, or other related games on Douyin. The hottest topic in the dimension world will soon be "genderless." The genderless fashion trend, which combines sweetness and masculinity, has gained popularity since 2021.
Douyin Fashion Trends – Conclusion:
In the era of the Internet, consumers are playing an active role in creating new trends. Social media platforms also set the bar for fashion statements. To stay relevant with peers, people follow trends on social media sites like Douyin on a daily basis. 
Above all, understanding the popular fashion trends among potential customers is a great way to comprehend them and their needs. If you already have your Douyin strategy in place check out our article on advertising on Douyin to reach even more consumers. 
If you wish to know more about Douyin or other marketing techniques in China, please contact our team. We use our knowledge and expertise to help businesses build meaningful partnerships and develop their networks among Chinese customers. For additional information, please contact us at contact@thewechatagency.com