China is the largest social media market in the world, but since Western social media like Twitter, Facebook, and YouTube are blocked there, most people are limited to using domestic social media – WeChat The Chinese social media ecosystem is distinctive because of this ban of other popular social networks.
WeChat is one of the most popular social media applications. It has grown to become the world's (not just China's) biggest super-app, with more than 1.25 billion average monthly active users. 
One of the most interesting features for brands is official accounts. There are over 25 million official accounts on WeChat and all brands are fiercely fighting for users' attention. How to make sure you do it the right way? Even if your content is performing really well it doesn't necessarily mean that would be the case on WeChat. Content consumption, preferences of the Chinese audience, and format requirements vary from those on Facebook or TikTok. Reposting your Western content directly on WeChat won't bring you a lot of fans. 
Western Social Media vs WeChat Content 
WeChat is an excellent tool for entering the Chinese market. It is frequently compared to Facebook or WhatsApp because its initial, and still the most important function, is instant messaging. However, despite these comparisons, the content that brands share on their official accounts is completely different. 
If your WeChat strategy was to reshare content from your Western social media platforms, that's not an easy road. WeChat's content formats differ significantly from those of Western social media apps. 
WeChat articles are lengthy posts that resemble newsletters or even blog articles more than anything else. Whereas Western social media are usually short, visually speaking content. Simply reposting content from Facebook and Instagram with a brief caption is not the best strategy because readers will be unsatisfied and won't return if the situation occurs again. 
However, it's not impossible to make Western content work for WeChat. If you have a library of content already created for your Western social media or official website, we can help you to find the best way to repurpose and localize it to WeChat requirements and your target audience preferences.  
Tips to repurpose Western social media content for WeChat 
Blogs:
Good news! You can simply reuse your blog articles as WeChat posts.

Localize the content for the audience by translating the blog posts into the market language.

Focus on the most interesting aspects that will resonate with your audience in China and skip paragraphs that are less relevant.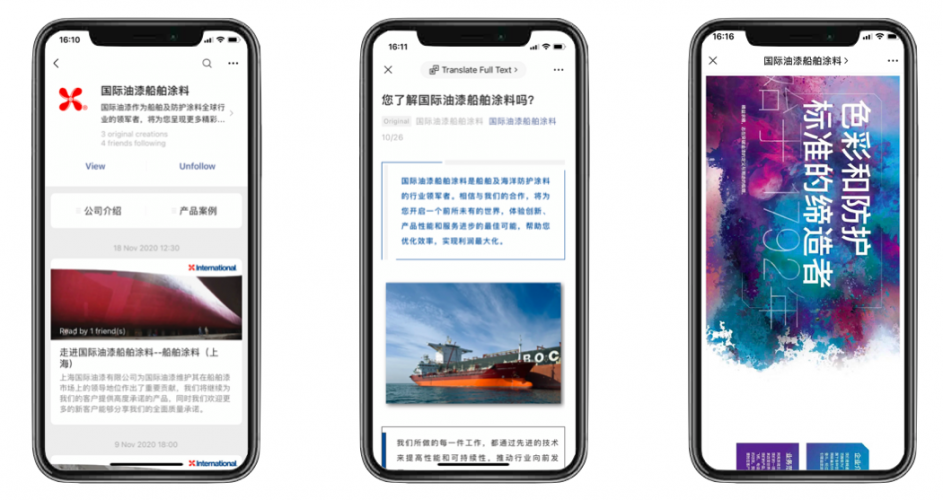 Image-based content (Instagram):
You can incorporate the images and lengthen the copy by adding an introduction and more details, giving it at least a few paragraphs.
You can take additional photos and include them in the article. 

Try to combine several posts and see if you can create a WeChat story out of them. 

Prepare a nice layout to be visually appealing to the readers.
Video-based content (Stories, YouTube):
You can create content around videos by directly embedding them into articles.

You can also open

WeChat Channels

. Reuse both photos and videos with this WeChat feature. Literally, it's the best WeChat feature for utilizing nearly all your visual and video content. 

You can add Chinese subtitles added to your videos or fully localize them.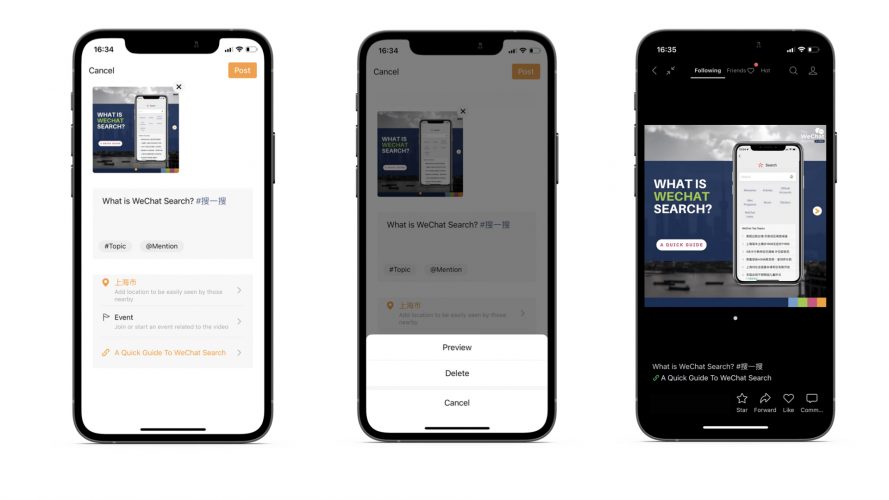 ➡️ Learn more about WeChat Channels and how you can win on this WeChat's sub-platfrom 
With a good strategy and a pinch of creativity, you can smartly reuse existing content to maximize your efforts and save time. This will work for Facebook, Instagram, LinkedIn, and even YouTube content. We encourage you to prepare a mix of global and original content for the local Chinese market – that is the strategy that works best for WeChat. 
Conclusion 
WeChat is the most widely used and well-known social media platform in China, so if you want to expand into the Chinese market, you must start producing content on WeChat. 
At The WeChat Agency, we can help you decide on the content that can be reused from the global marketing assets and also help you create the best original content for China.
If you wish to know more about WeChat content creation and repurposing or other marketing techniques in China, please contact our team. We use our knowledge and expertise to help businesses build meaningful partnerships and develop their networks among Chinese customers. For additional information, please contact us at contact@thewechatagency.com.