Need to switch between different apps for different services? 
The process can be time-consuming and inconvenient, and you might end up with a number of apps that you rarely use. 
They eat up a lot of storage too. 🙄
Additionally, having multiple apps can be challenging for businesses as it requires additional resources and expenses. This has led to "Mini-Programs". 
Global corporations are now creating their own mini-programs because it benefits both service providers and ends users equally. Tencent, WeChat's owner and operator, a major Chinese tech company, has also added mini-programs to their applications.
The WeChat Mini-Programs: What Are They?
WeChat mini-programs are "sub-applications" within the WeChat ecosystem. In 2017, Tencent added mini-programs to WeChat. 
As of 2021, over 4.3 million WeChat mini-programs with 410 million daily active users existed. WeChat mini-programs have altered how companies conduct business on the platform. 
WeChat mini-games, lifestyle mini-apps, and e-commerce mini-programs are just some of the various kinds of mini-programs. A few of the popular mini-programs are
A restaurant mini program

 has multiple sections: to order delivery, pick-up, and dine-in along with the full menu and membership program.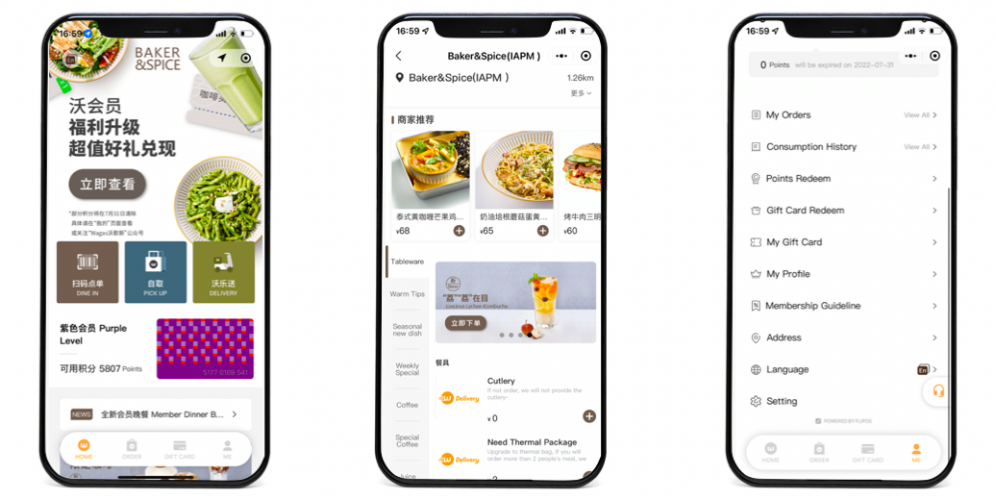 A local hospital mini program allows users to check the hospital location, doctors' availability, book appointment, and process payments.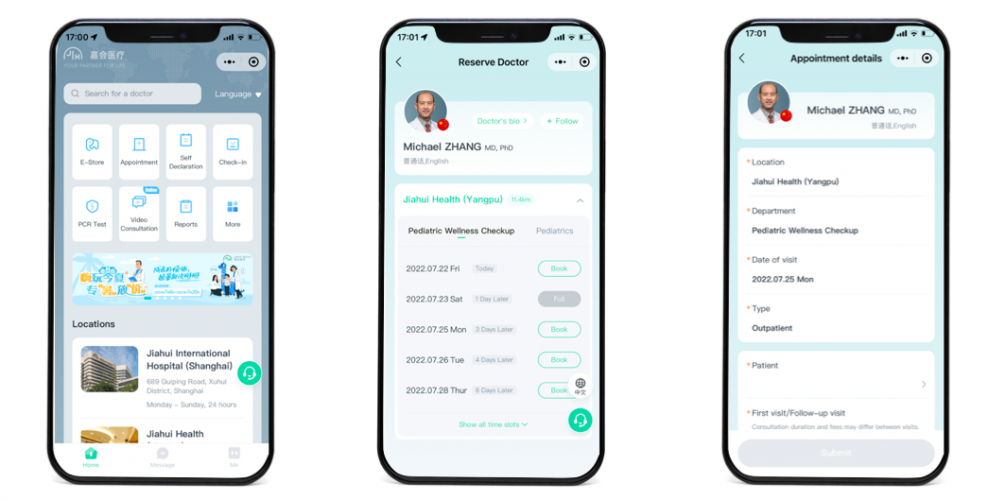 Housing-app mini program

allows users to search for short and long-term leases, chat with apartment owners and explore the city maps to search for places.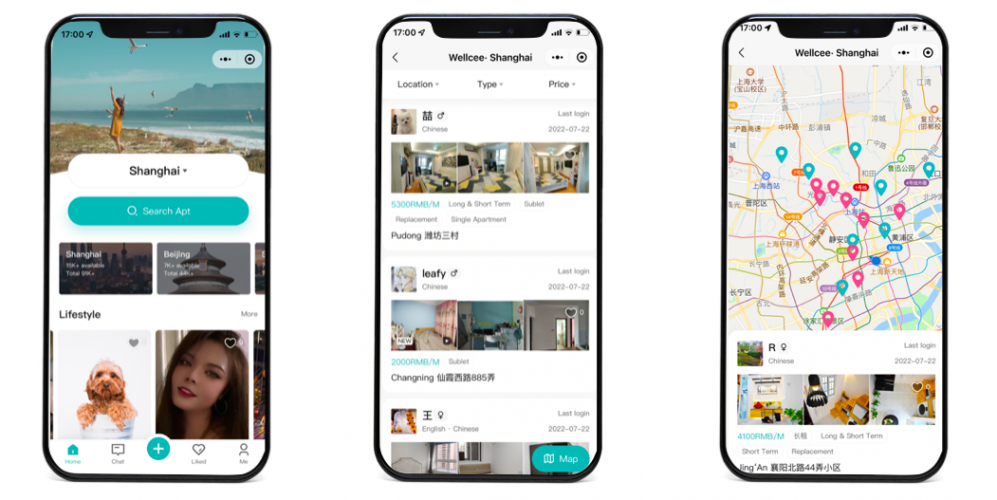 Accessing WeChat Mini Program
WeChat mini-programs can be accessed in a variety of ways. 
Swiping down on WeChat to access a list of recently used or saved Mini programs is the most popular method. 
Youzan, a WeChat shop platform, reports that this swipe down the interface accounts for 27% of Mini Program traffic. Users can also access WeChat mini-programs via:
WeChat Official Account menu

Placed inside a WeChat article

WeChat's Discover tab

Sharing cards on WeChat groups

Mini Program QR Code Scan

Search
Interesting Facts About WeChat Mini-Programs
50% of the top WeChat mini-programs also have a native app

. Brands can still use a mini-program to draw WeChat users to their app or website even though they already have their own apps.

The WeChat mini-programs age ranges are fairly evenly distributed. Therefore, the mini-programs need not be limited to a particular age group and its preferences.

Women make up 71% of users of the WeChat E-Commerce Mini program. This is an opportunity for companies in the fashion, cosmetics, beauty, health, and wellness sectors to advertise their goods in WeChat mini-programs.

Mainland of China is home to 98.6% of WeChat's users. The use of this feature can increase sales for businesses that are attempting to market their products.

Europe and Russia account for 56.98% of all WeChat mini-program users outside of China. Brands can use WeChat mini-programs to advertise their products in Europe and Russia since it is simpler to obtain permission for one app than for many when using WeChat.
User Participation In Wechat Mini-Programs
WeChat mini-program usage has grown significantly over time. There is an even greater increase in time spent thanks to WeChat mini-games. 67% of WeChat's mini-program users use them more than four times per day, making them the majority of heavy users. WeChat mini-programs now account for 42% of all orders between 200 and 1,000 RMB, an increase in the percentage of small orders over time. 16.6% of users spend more than 1,000 RMB via mini-programs each month. 
This could be a result of the fact that 7.4% of WeChat mini-program users only make over 10,000 RMB per month. 
Why Should Businesses Use The WeChat Mini-Program?
Users can purchase items within the WeChat app with the aid of mini-programs. Increased conversion rates may result from this. Because of that the app's key opinion leaders are crucial for utilizing the e-commerce mini-programs. 
It is challenging to turn content into e-commerce because WeChat advertisements aren't very good at identifying consumers and linking to products in the articles. It was made possible by WeChat by connecting products to eCommerce mini-programs.
In addition to these eCommerce conversions, WeChat mini-programs can be helpful in offline use-cases. For instance, unlocking a shared bike or paying for gas at a gas station.
WeChat Mini-programs will probably still be a crucial component of your marketing ecosystem if you're aiming to attract higher-end users because they make converting new users easier. Users who try out your offerings through the WeChat Mini program will be much more likely to switch to a native app after that.
In reality, half of the most popular WeChat Mini-programs have a native app as well. This is particularly true in the E-commerce and lifestyle services sectors, where over 80% of the top 100 WeChat mini-programs have a corresponding native application.
Conclusion 
Mini-programs can be very beneficial as social media platforms start to emerge as a business tool. Though WeChat has numerous mini-programs for different purposes, E-commerce mini-programs steal the show as they facilitate better conversion within the app. 
So when it comes to the big question, "Do we need them?", well, that depends on the requirements of the business.
If you wish to know more about WeChat mini-programs or other marketing techniques in China, please contact our team. We use our knowledge and expertise to help businesses build meaningful partnerships and develop their networks among Chinese customers. For additional information, please contact us at contact@thewechatagency.com.