What is WeChat Menu?
Aside from articles, one of the most important functions that companies can use on WeChat is the Menu – it's always-on content that brands can use in a variety of ways.
The WeChat menu is where users will search for key information, such as your company's contact details, brand story, key products, product line introduction, and more. They can simply access these menu tabs when they click on your WeChat official account.
To begin with, the WeChat menu is similar to the menu on a website, and you can replicate or mirror the menu from your official website by taking into account which information are the most important for your China's audience. As you will see in this article, a well-crafted menu by directing the users to relevant tabs can increase sales and increase lead generation. Menu tabs can be updated on regular basis and some can lead to ongoing events or campaigns.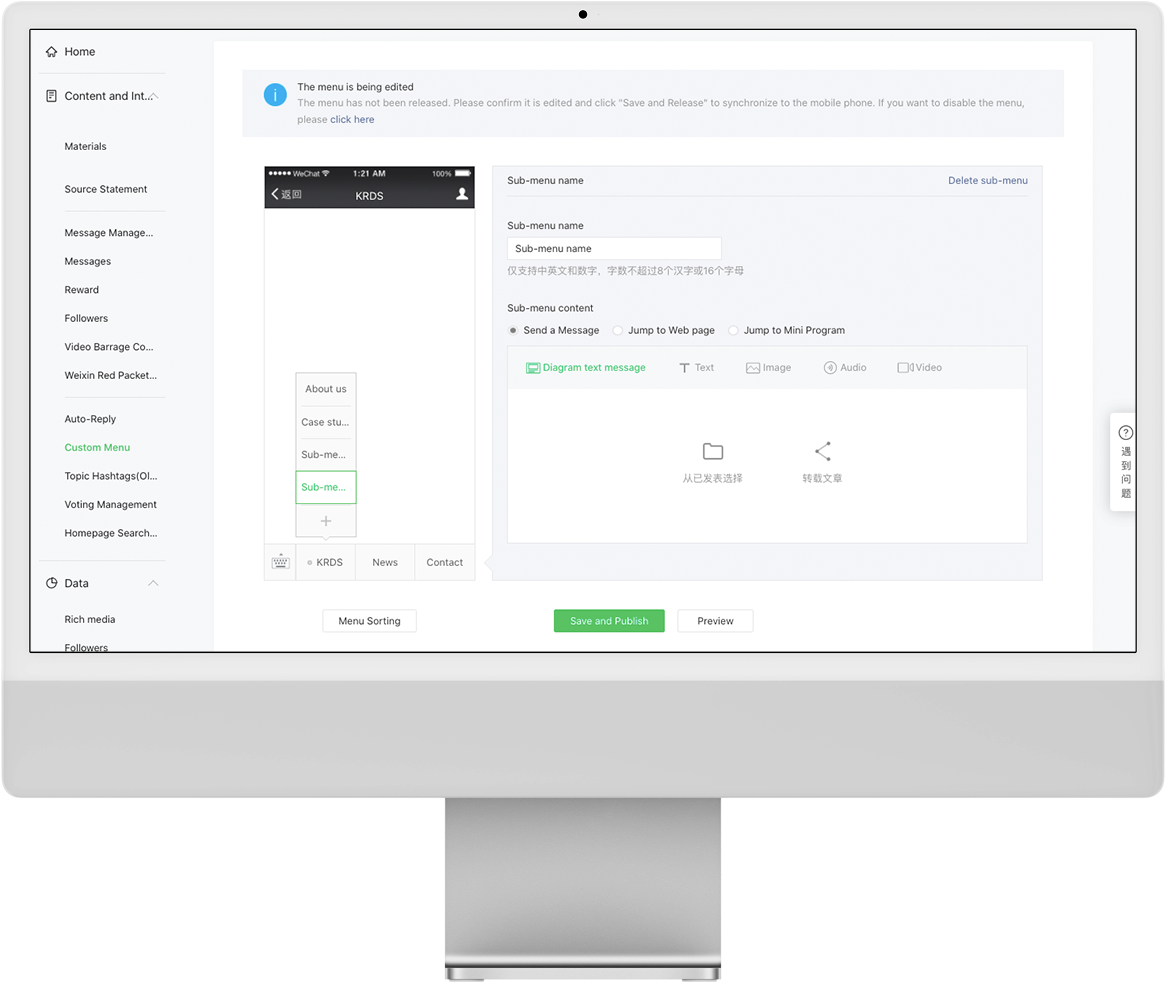 Menu – More Important than One Thinks
According to Digital Luxury Group, of all the engagement activities carried out by followers, Menu Clicks ranked the highest of all types of engagements with official accounts at an astounding 73%. This might be a shock for many brands that mainly focus on producing amazing weekly content but often neglect regular updates of their WeChat menu. Users tend to engage with brands on WeChat when they are looking for specific types of information or services, which are generally accessed through the menu tabs therefore menu serves a different purpose than weekly articles.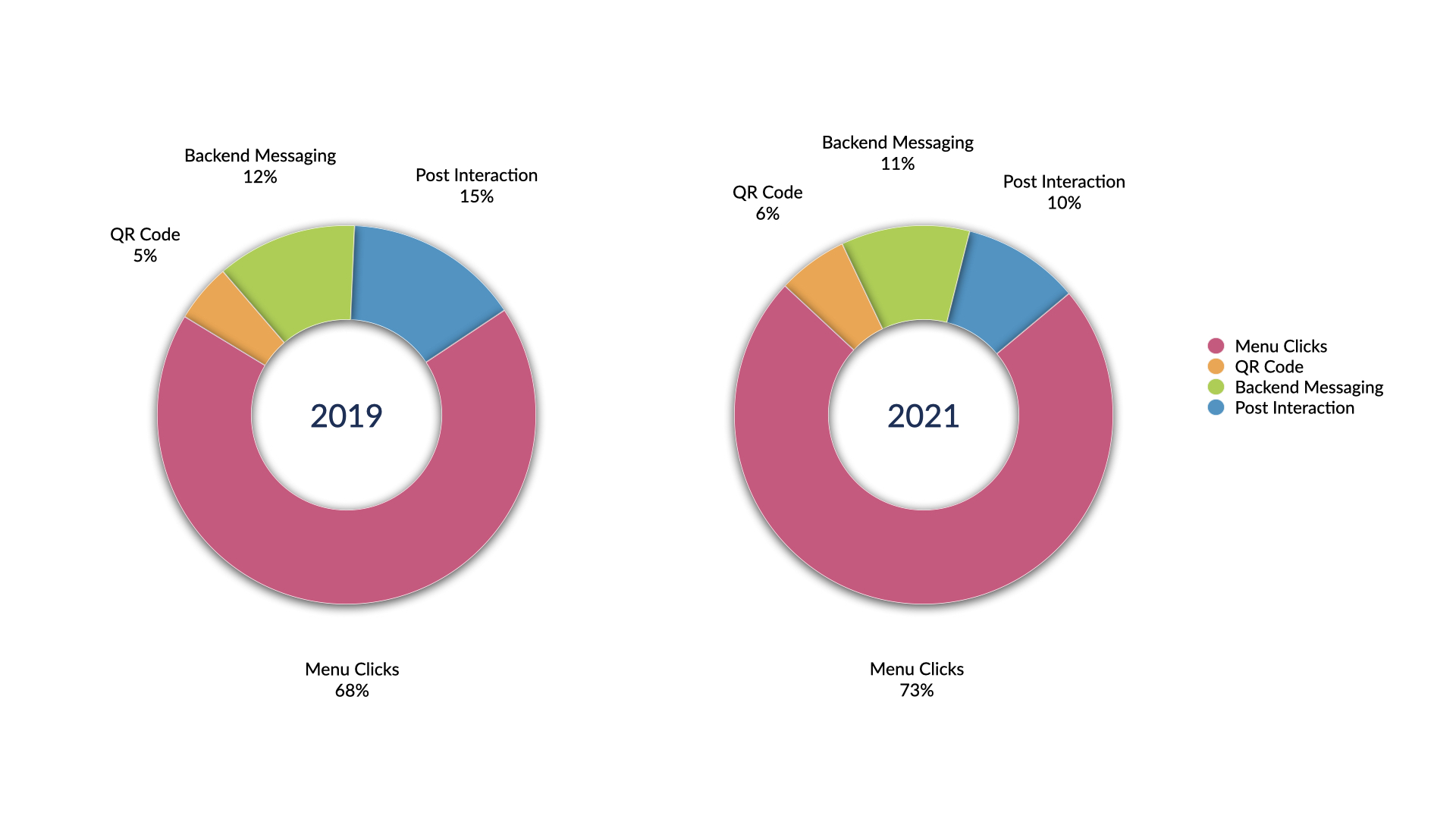 Why Use The WeChat Menu?
Best first impression: When a user clicks to follow your account, they receive an automatic welcome message. You can edit and craft this message by using WeChat links directing to menu tabs, e-shops, contact forms, etc. Make sure it's concise and not too long.
Smoother user journey: The menu helps users quickly find all FAQ (frequently asked questions) information. From the menu, they should be able to access e-commerce (if applied), customer service, and brand introduction. This is something that WeChat users are used to and automatically check when following a new account. 
Stay up-to-date: Look at the menu as your information hub for the Chinese market as it's quite possible that your Chinese customers will check your WeChat menu more often than your website. Carefully focus on the most important tabs like brand introduction, current product catalog, contract details page e.g. one of the biggest mistakes we've seen it's uploading contact details as image, therefore, emails or phone numbers can't be copy-pasted causing inconvenience for potential customers. 
Gain new followers: Although the menu is only visible to users who visited your WeChat account and won't necessarily help with the initial account awareness when you manage to hook your visitors with the menu, you can lead them through a rich brand experience journey. That's why investing more time and effort into creating menu content is crucial.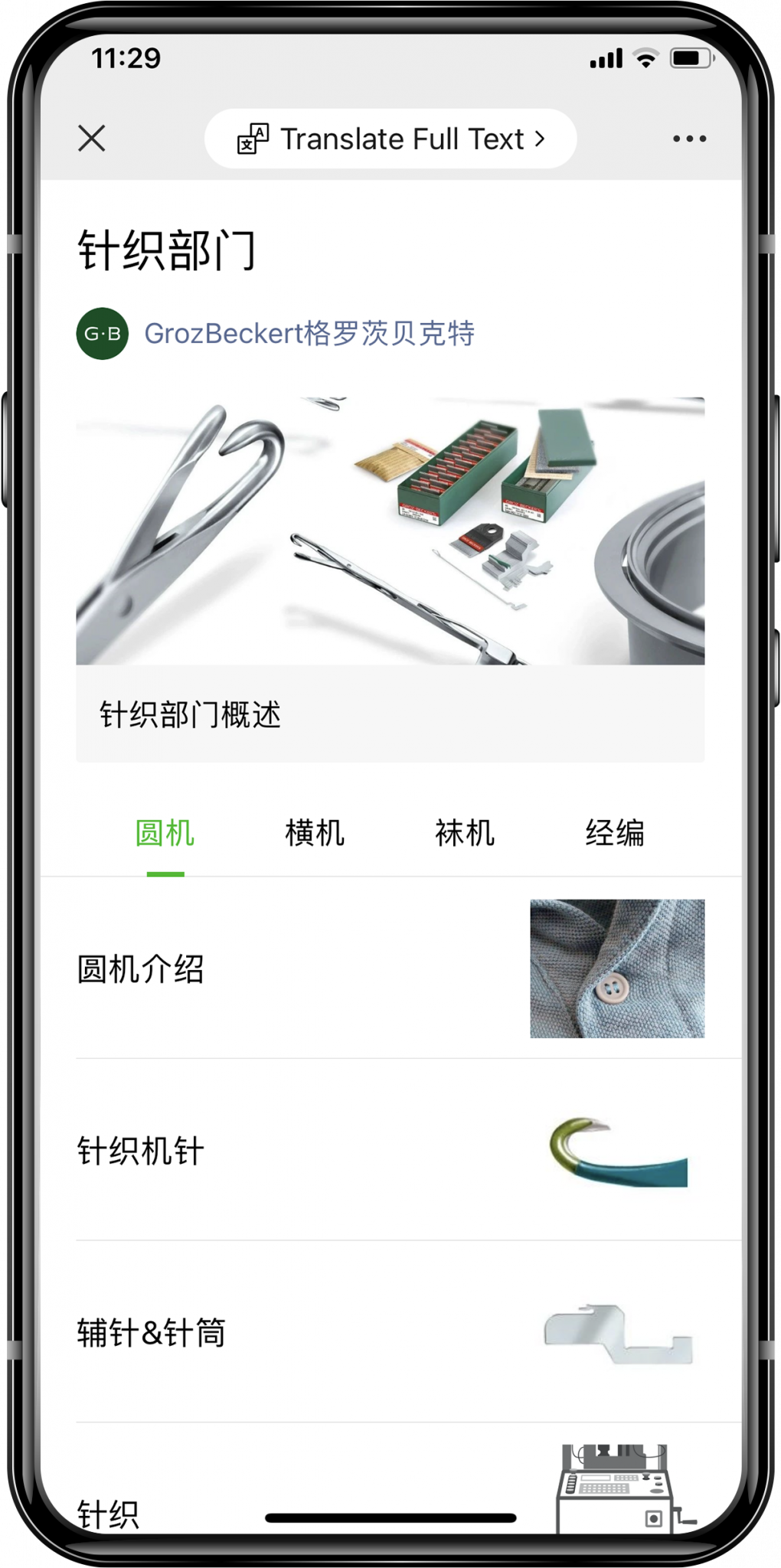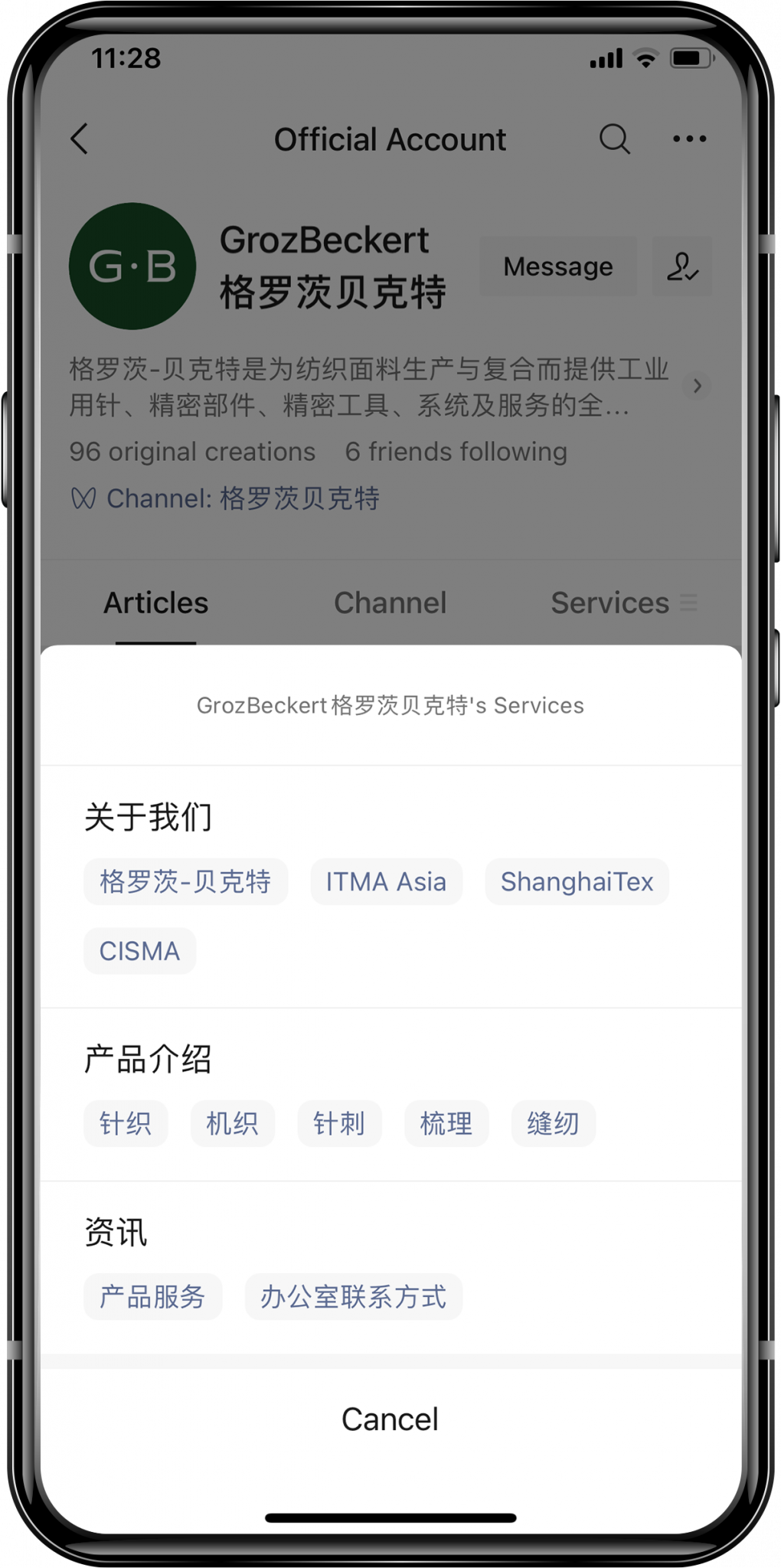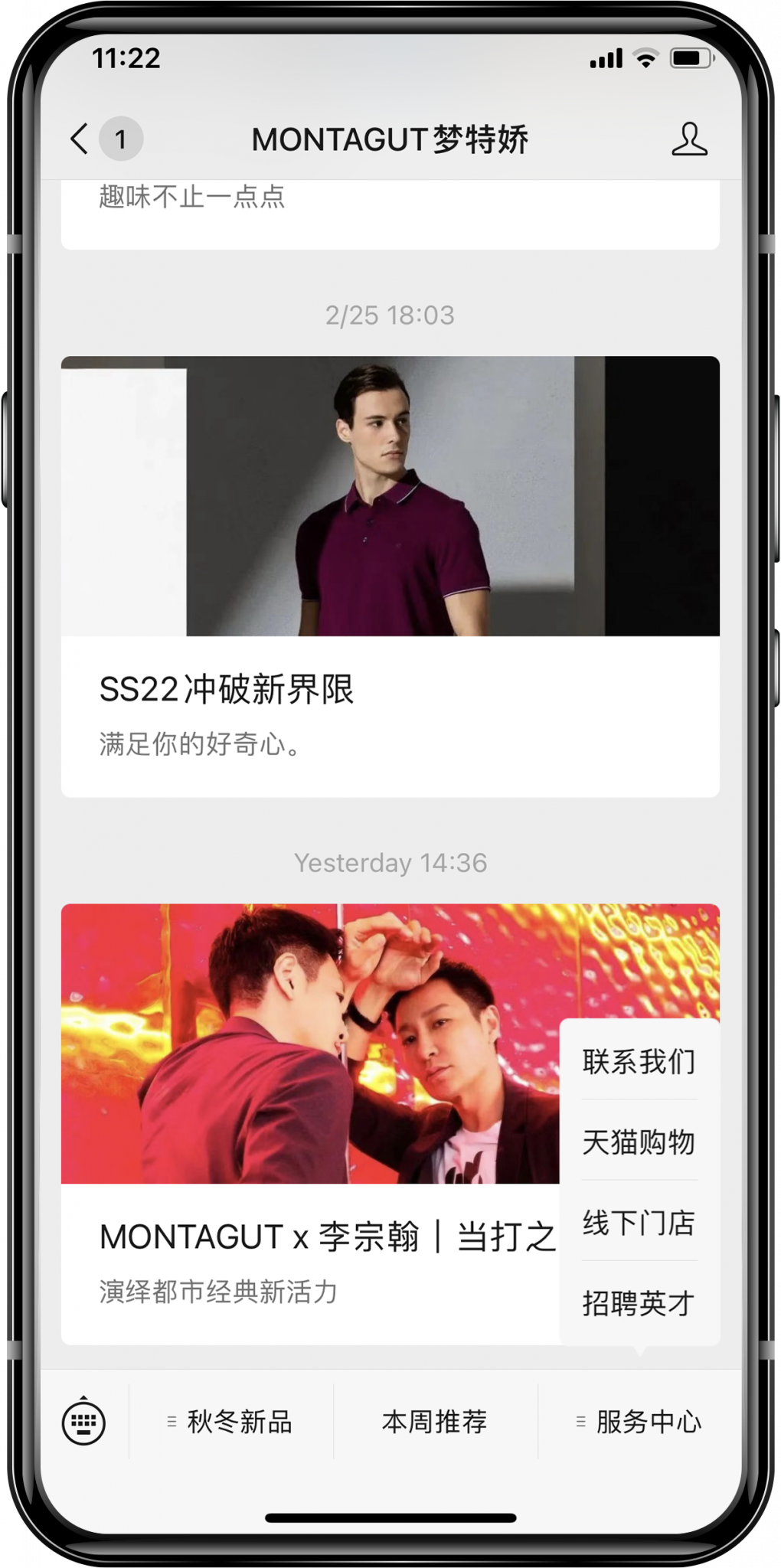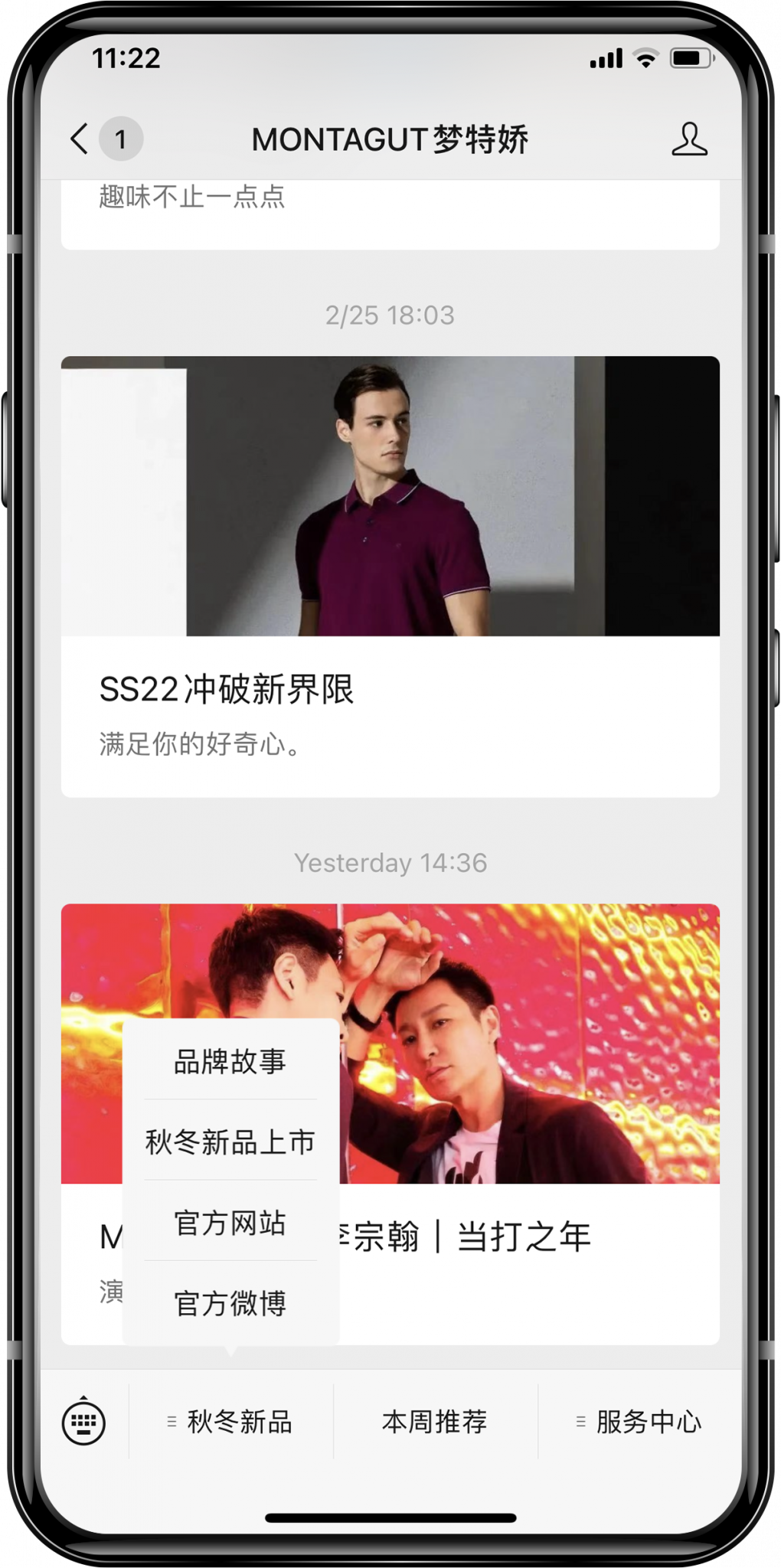 Who Can Enable the Menu?
The menu function is accessible by two types of accounts:
– Verified subscription accounts,
– Service accounts.
The good news is that all overseas companies applying for a service account can enable a menu on their official WeChat account. The menu can be set up and edited using the desktop official account WeChat backend. 
Menu Tabs
From the technical point of view, the menu can consist of a maximum of three columns and each can have a maximum of five sub-menus. Your menu can have a total of 15 tabs. In special cases, if you need more submenu tabs, there is also an option to create a menu tab showing a collection of related articles for more advanced WeChat users. You can contact us to find out more. 
However, we don't recommend setting up a maximum amount of many tabs as it might be slightly overwhelming for the users and make it hard to find the information that they are looking for. Remember that the core of the WeChat menu is its functionality. Hence, 8 or 9 tabs is ideal.
There are a few options to build your menu:
Sub-menu content
Send a Message  

Article,

Text message,

Image,

Audio,

Video.

Jump to Web page:

WeChat article – best user experience as the page loads quickly, and beautiful posts can be created.

External website – not recommended since if the website is hosted outside of China, it will be extremely slow. If it is in English, it will be discouraging to readers.

Jump to Mini Program
Jump to 'WeChat Article' is the most user-friendly solution.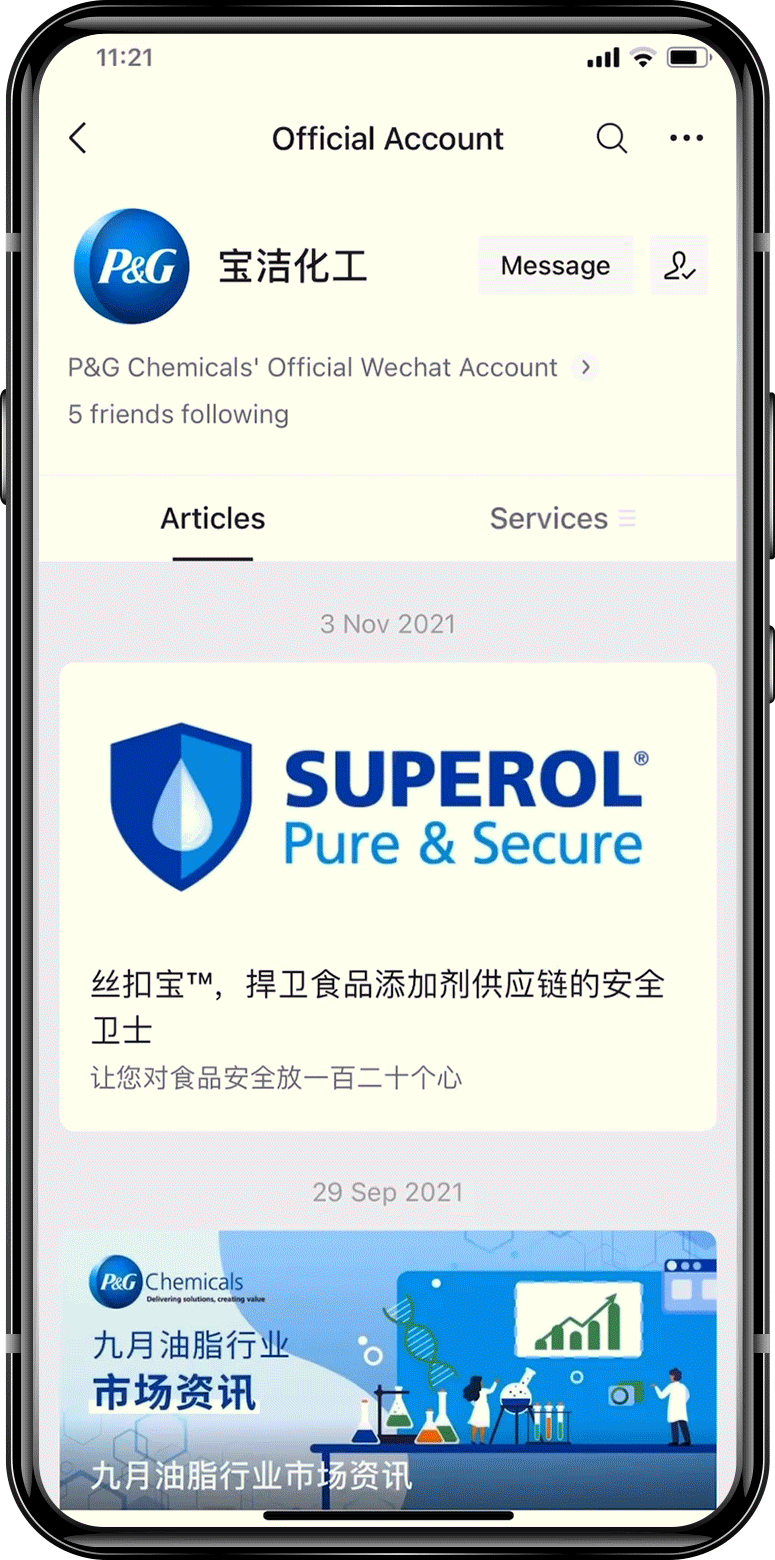 How to create a menu?
Step 1: On the top left of your public account page, you'll notice a "menu" icon appear after you've created your service account or had your subscription account certified.
Step 2: Create three first-level menu items and second-level sub-menu items for each of them. 
Each menu column name can consist of up to 4 Chinese characters or 8 letters
Each menu tab name can consist of up to 8 Chinese characters or 16 letters
Step 3: Now it's time to start creating content for your menu. Click on each item to create content when users click on each tab. As mentioned above you can ideally link it to either one of the messages you just produced, an existing article, WeChat mini program or an external webpage (make sure the webpage displays well on mobile and fast enough for WeChat user standards).
Sometimes it can take up to 24 hours for a new menu to appear on your account. Be patient!
Conclusion
Here are the important things to know about the Menu:

WeChat menus are becoming one of the most clicked types of content in the WeChat official account ecosystem. 

They are your brand information hubs for the Chinese market. 

Brands can set at most 3 menu columns with each menu column set a max of 5 sub-menus. In total, a brand has 15 sub-menu tabs to leverage.

WeChat's official account backend allows tracking follower behavior to understand the click rate of each menu. We will cover WeChat menu optimization and other advanced options in our next post. 
Read more about in the second part of this article: WeChat Menu Basics: How to Optimize WeChat Menu?
Are you looking for setting up your very own WeChat Menu? Please get in touch with our team. We apply our knowledge and experience to assist businesses in forming meaningful connections and expanding their consumer base in China. For additional information, please contact us by phone – Shanghai or Hong Kong