1. Mainland Chinese tourists flock to Hong Kong for first post-Covid National Day holiday, but do not plan to stay long

Chinese tourists who were asked about their travel plans in the city said they would rely on travel articles posted on the Chinese social media and e-commerce platform Xiaohongshu, which is becoming more and more well-liked among young mainland Chinese people looking for interesting places to visit.

A tourist referred to the impression she had of the city while scrolling through Xiaohongshu and said, "We are looking for a nostalgic feeling in Hong Kong."

Compared to pre-pandemic levels, travelers were considering shorter trips. Spending by visitors from the Mainland China had also decreased.

The decline was attributed to both China's economic slowdown and the Yuan's depreciation, which is the country's currency. He asserted that he thought spending would pick up once the Yuan gained strength.
LINK:https://hongkongfp.com/2023/10/01/mainland-chinese-tourists-flock-to-hong-kong-for-first-post-covid-national-day-holiday-but-do-not-plan-to-stay-long/
2. RED private message function"Sixintong"
A professional platform of XiaoHongshu called Sixintong offers features like welcome messages and automatic replies to greatly increase the brand's marketing and operation efficiency in XiaoHongshu.
In order to encourage users to engage in deeper communication, it is possible to edit the relevant greeting so that it is automatically sent when a user sends a private message. Examples of this greeting include a basic introduction to the service or recent promotions and events.

For some high-frequency basic private messages, we can set up menu to encourage users to click, such as phone calls, product inquiries, joining group chats, filling out forms, sending post links, and so on.

Find potential customers in the comments section right away, actively seek out their needs, and help with conversion by doing so.

The initial prerequisite is that there must have been more than 3,000 media purchases made overall over the previous 30 days.
LINK: https://www.niaogebiji.com/article-636629-1.html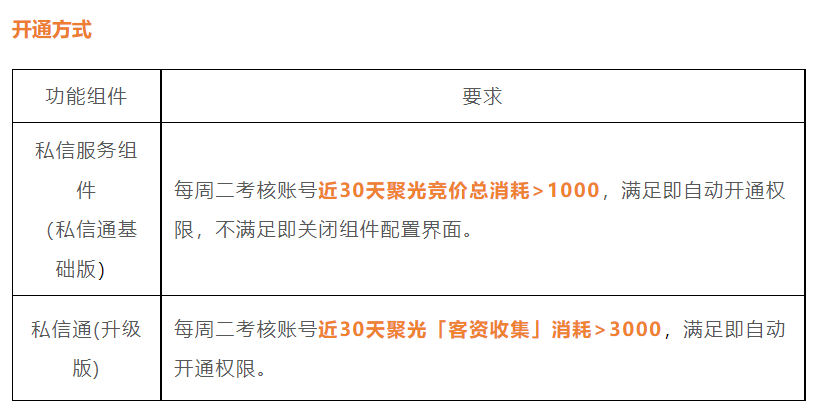 3. How brands can best maximiae Chinese apps Xiaohongshu, Douyin, Weibo and Zhihu
The platform with the most monthly active users (MAU) among the four is China's TikTok Douyin, with 759 million. Short videos that are primarily intended for entertainment make up its content. The majority of internet users spend their free time there looking for both entertaining and educational content.
Users on Xiahongshu are primarily drawn to articles about beauty and fashion. Small- and medium-sized KOLs, KOCs, and KOPs dominate the platform.
For news, announcements, product launches, celebrity endorsements, and apology posts, brands use the Chinese microblogging app Weibo as their official website. Weibo is used by many businesses when launching new products and collaborating with celebrities to gain traction because the platform attracts a sizable following of celebrity fans.
Zhihu is not a social media app like the aforementioned channels; rather, it is a Chinese translation of Yahoo! Answer. When they have questions or doubts about anything, from beauty tips to medical treatments, people look for reliable answers.
LINK:https://jingdaily.com/xiaohongshu-douyin-weibo-zhihu-how-can-brands-best-leverage-these-platforms/
4. From Jennie to Zendaya to Fan Bingbing: Chinese and global stars dominate Paris Fashion Week
With Hollywood heavyweights like Zendaya at Louis Vuitton, Pamela Anderson at Vivienne Westwood, Kylie Jenner at Schiaparelli, and Jennie Kim at Chanel all attending, Paris once again demonstrated how global celebrities are a vehicle for visibility across social media.

Also making a splash was Chinese homegrown talent. Following her comeback to the spotlight, actress Fan Bingbing walked the Mugler runway alongside stars like Paris Hilton and Angela Bassett, while domestic babes Angelababy and Dilraba Dilmurat attended shows at Roger Vivier and Dior.

The most effective marketing strategy a designer can use today is getting an A-list celebrity to support your brand, whether they are a member of the Kardashian-Jenner family or the internet's current "it" person. And the metrics reflect that. 
LINK:https://jingdaily.com/jennie-zendaya-fan-bingbing-chinese-global-stars-paris-fashion-week/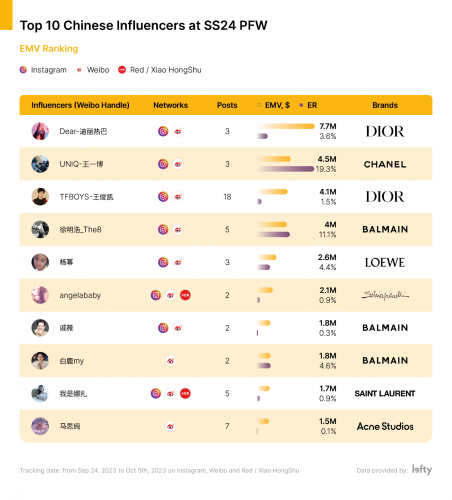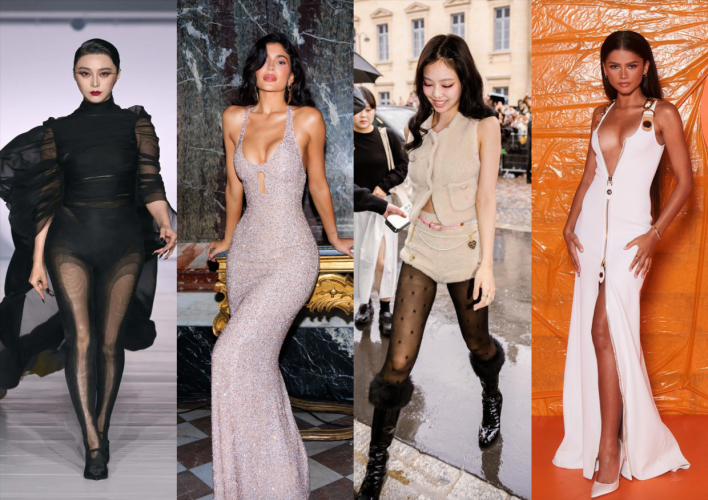 5. China's 'Super Golden Week' breaks records amid mounting economic challenges
Starting September 29, the eight-day 'Super Golden Week' is this year's most popular holiday.



Over 2 billion people moved across regional boundaries in the nation, or 257 million people on average each day.



Thailand is expected to become the preferred destination for Chinese outbound tourists (partly due to its visa-free policy), followed closely by South Korea, Malaysia, Singapore, Australia, and the UK.



Apps like Fliggy, Ctrip, and Xiaohongshu make it simpler than ever for younger travelers to plan and book travel without using a traditional agent because they cater to their desire for authentic travel experiences.



As a way for young people to decompress, temples have also become very popular. 
LINK:https://jingdaily.com/china-super-golden-week-breaks-records-amid-mounting-economic-challenges/
6. The Daigou Index 2.0 The biggest threat to luxury in the next five years
The Daigou market in China is thought to be a problem worth $81 billion USD.

Since 2019, the market's growth is estimated to have exceeded 40%. Professionalization levels have increased, and more platforms have emerged to serve the expanding market.




Instead of your typical Chinese international student earning a little extra money on the side, a typical Daigou today is more than likely a large organization with significant purchasing power.

But brands are not always cognizant of the scope and dynamics underlying this segment of the Chinese gray market.