Whether your business is selling lipsticks, chicken wings, or museum tours, the topic of how to reach more new people – more customers – comes up in every marketing meeting, across every sector imaginable. So here's a suggestion for you all – Why not tap into the audience of someone else? 
A collaboration with a competitor is obviously not going to work, but what about one with a brand that sells something completely different? 
To get noticed among China's millennial consumers, businesses must take advantage of unusual collaborations. It may sound bizarre, but it has the potential to attract a new audience that was previously unaware of your existence. 
Here are a few examples of unusual brand collaborations in China
Perfect Diary – Cosmetics
Disney – Kids entertainment
Collaboration – Limited-edition line of amino acid-based facial cleaning products inspired
The C-beauty brand routinely leverages brand collaborations as part of its overall goal to appeal to China's millennial and Gen Z audiences. In a recent collaboration with Disney, the company released a limited-edition line of amino acid-based facial cleansing products inspired by the Baymax character from the 2014 animated film "Big Hero 6". Two of the makeup remover bottles are sealed with a Baymax head, while other goods include images of the character on the packaging, appealing to young buyers' love of cuteness and blind-box style toys.
KFC – Fast food restaurant chain
Karl Lagerfeld's – German fashion designer and photographer
Collaboration – Limited Edition Chicken Bags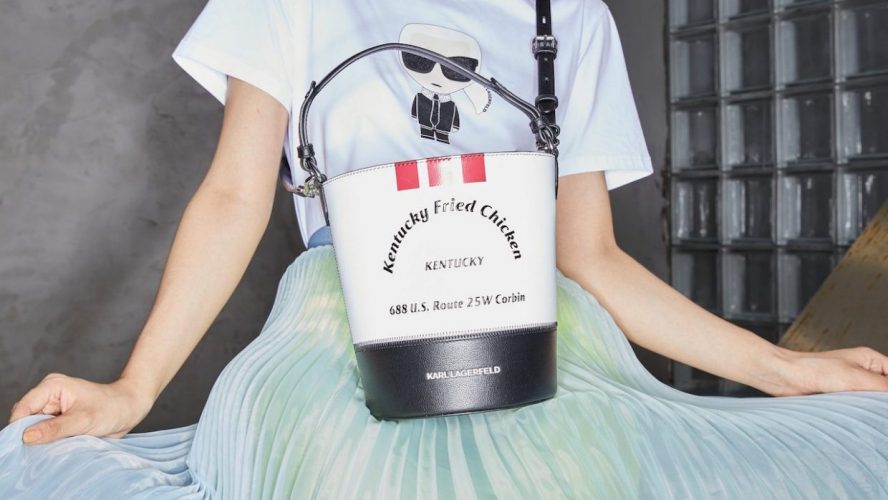 KFC China recently resorted to the luxury business to mark the company's 80th anniversary. Karl Lagerfeld, the fashion mogul, was the chosen brand, and he created two limited-edition bags. The centre Karl Lagerfeld logo was replaced with Kentucky Fried Chicken, and Paris was replaced with Kentucky in the funny new rendition of the original Karl Lagerfeld design. The bags contain three red stripes, which are KFC's signature colours.
Ikea – Furniture retail company
ROG – Gaming retail
Collaboration – Gaming Furniture and Accessories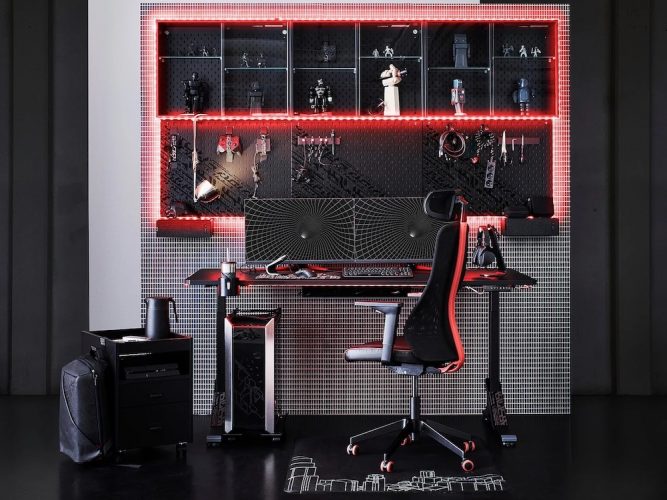 Ikea presented an eagerly anticipated collaboration with the Asus Republic of Gamers (ROG) on a new collection of affordable gaming furniture and accessories, taking a "China-first" approach to product innovation. A sleek high-backed gaming chair, an adjustable table that can be used as a standing workstation, and a wall-mounted pegboard to keep gaming equipment organised are all part of the black-and-red collection.


Conclusion
Younger consumers, particularly Generation Z, are perceived as having a larger proclivity for purchasing from 'collaboration' collections than older consumers. According to Boston Consulting Group (BCG), Chinese Generation Z customers have the largest desire for cross-brand collaborations among this generation's quest for newness from the brands they like.
These out-of-the-box collaborations demonstrate that the opportunities for co-branding in China are limitless. Why limit yourself to usual collaborations when you can have so much fun? Collaboration with other well-known brands across all industries may help businesses grow their audiences, increase sales, and establish a reputation as a creative and fun brand among Chinese customers.
While unique collaborations have a lot of promise for your company, getting started can be challenging. If you require further support, please contact our team. We apply our expertise and experience to assist firms in forming meaningful partnerships and developing a digital marketing strategy that better targets and connects with Chinese customers. For additional information, please contact us by phone or email.