JD launches vertical AI model, targets retail, finance and education sectors:
Context:

Beijing currently is home to approximately half of the more than 80 large models available in China

JD on Thursday introduced its own large AI model ChatRhino. Positioned as a vertical AI model that offers industry-specific use cases, JD's AI offering arrives a few months later than rivals Alibaba and Baidu.

Why it matters:

JD is the latest Chinese tech major attempting to upgrade its offerings with AI and large models. The company said ChatRhino combines 70% generalized data and 30% native intelligent supply chain data, targeting a number of sectors including retail, finance, education, and government.

Details:

The company has already utilized the AI model to enhance customer service, facilitate code writing, and improve product recommendations, she added.
JD's healthcare unit also unveiled a specialized model designed for the medical industry that is capable of quickly adapting and learning from various healthcare scenarios, which will serve as a technological foundation for remote medical services. The e-commerce giant also showcased its ambition to develop humanoid robots, which will be a key exploration direction for the JD Explore Academy.
LINK:
https://technode.com/2023/07/14/jd-launches-vertical-ai-model-targets-retail-finance-and-education-sectors/
2. Baidu AI products overseas
The AI social products "SynClub" by Baidu have recently been introduced in Hong Kong, China, Japan, and other countries. This product uses the latest AI technology of Baidu, so that users can know their own AI friends, and through the company of AI friends, users can chat more interestingly and in-depth.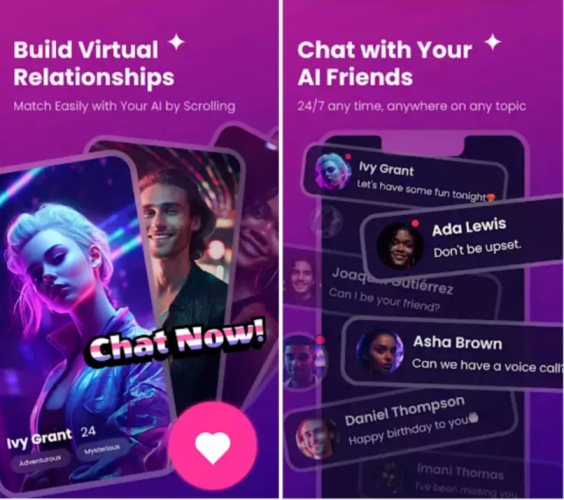 3. The "channel retrieval" feature was introduced by the channel.
On July 12, the channel launched the "channel retrieval" function for the certification body to support the recovery of the lost agency authentication channel.
It is understood that "channel retrieval" refers to the channel that has completed enterprise and institutional certification or main body verification and can initiate the channel retrieval process and re-operate the channel after the platform verifies the authenticity of the main body.
In the process of initiating the retrieval, it is necessary to pay attention to the following two points: First, the initiator has not created a channel, and it is necessary to use a wechat signal that has not created a channel to initiate the retrieval process. Second, the account must be in normal use, and the account that has been cancelled, blocked, or banned cannot be recovered.
4. Users of the Meituan app can now record and upload brief videos.
Meituan has unveiled a new feature on its app that now allows users to shoot and upload short videos. The addition of this feature provides users with more creative ways to engage with the platform and record their experiences.
Meituan's latest move comes amidst the intensifying rivalry with Douyin within the online local services industry.
The food delivery giant has also made moves to shake up the live-streaming business by hosting more live-streaming events, including monthly live streams on the 18th of each month since April, where participants are offered coupons.
In addition, the company launched its very own platform, Meituan Live, which is currently only visible to a select group.
Meituan continues to evolve as a multifaceted platform in order to stay competitive in the market
LINK: https://daoinsights.com/news/meituan-app-now-supports-users-to-shoot-and-upload-short-videos/
5. China's newest beauty retail battleground, Douyin, was won by L'Oreal by 1 billion RMB.
L'Oréal topped a ranking of brand sales in the first half of the year, hitting a GMV of 1 billion RMB 
Douyin is the nation's newest retail battleground, and international brands are actively fighting to grow their market share for Gen Z
Social platforms like Douyin are becoming pivotal channels for brands to close the loop in digital commerce
L'Oréal collaborates with roughly 800 to 1,500 Douyin KOLs every month, ranging from mega influencers with over 5 million followers to small-to-medium key opinion consumers
LINK:
https://jingdaily.com/loreal-douyin-china-newest-beauty-retail-battleground-billion-rmb-gmv/
6. Three New WeChat Advertisement Products Online Now
Moments Ads brand gallery: advertisement is WeChat's first vertical multi-screen display advertisement. It supports 3-5 vertical screen video cards displayed at the same time, and the new method of display brings an eye-catching visual experience by creating a high-level window texture for the brand and enhancing the user's memory of the brand.
WeChat Channels Carousel Ads: advertising supports 3-5 components, which are displayed on large tiles throughout the process. Different cards can be diverted to different official mini programs or different pages of mini programs, or they can be turned to native pages and H5. 
WeChat Search: discovering brand surprises through WeChat Search and finding beautiful gifts for their loved ones for Qixi Festival
LINK:
https://www.luxurysociety.com/en/articles/2023/07/what-should-luxury-expect-post-pandemic-chinese-travellers 
7. Translation vs Transcreation: which one is the right choice?
When expanding a business to a new country with linguistic and cultural differences, it's crucial to ensure that the brand's message and identity are accurately conveyed to the new audience.
Translation is the process of converting text from one language to another while preserving the original meaning, making it suitable for more literal texts. Transcreation, on the other hand, is a creative approach that adapts the message, cultural nuances, and persuasiveness to resonate with the target audience.
Factors such as the purpose of the text, marketing strategy, target market, and time/budget constraints should be considered when deciding between translation and transcreation for a successful linguistic adaptation.
LINK:
https://mp.weixin.qq.com/s/meZQ7MC_HIHktV-0KSPdhg 
8. How AI technology is reshaping beauty retail in China
Store of the Future on Shanghai's East Nanjing Road The first of its kind in China, the new concept retail space boasts seven digital touchpoints: an advanced skin analysis device powered by big data; a product recommendation feature based on AI-generated makeup trends; product labels equipped with radio frequency identification (RFID) that unlock a detailed breakdown of ingredients; mobile POS, which allows customers to check out anywhere with a beauty advisor and avoid long queues; and personalized gift packages with the option to add scents and voice messages.
Meanwhile, the Shanghai Municipal Medical Products Administration has granted SkinCeuticals, Estée Lauder, L'Oréal, and Shanghai Chuangyuan Cosmetics stores in Shanghai a license for personalized on-site services. With this license, retail stores can act as mini cosmetic factories, creating products tailored to individual skin types.
Typically, consumers seek the advice of sales assistants or search for product reviews by influencers.  plus the fact that KOLs and personal shoppers may have other motives for recommending certain items (e.g., brand sponsorships).
When stepping into the futuristic concept store, customers are asked to use their WeChat account to sign into the AI experience. Users are then connected personally to a salesperson who helps them through their purchase journey in person and can stay in touch with them once they leave the store.