MONTAGUT has renewed its contract with KRDS to manage its strategy and presence on Chinese social networks, WeChat and Sina Weibo, following a fruitful 3-year of content creation.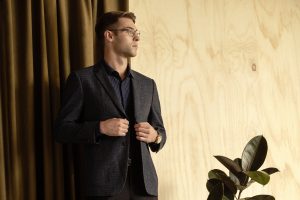 The digital and mobile agency is tasked with creating content strategies and adaptations across the market along with the duty of increasing engagements and fan growth on the page. 
According to Candice Meyer, Head of Marketing and Communication at MONTAGUT, "KRDS has been a valuable partner of MONTAGUT over the past 3 years. We chose Brice and his team because of their deep knowledge of the China social media landscape combined with great strategic and creative capabilities. On a day to day basis, it's both very efficient and super pleasant to work with a trustworthy team such as KRDS. They are expert, flexible, diligent and always looking to achieve the best results. A perfect recipe for success!".
Brice Le Guen, Director at KRDS Greater China, said: "We're thrilled and honoured to work with a reputed brand like MONTAGUT once again. In the last few years, we have helped them build their online community, amplify their voice across channels to strengthen their relationship with their audience and drive footfall to their physical storefront. We believe our long term partnership is effectively growing MONTAGUT's presence as a unique clothing brand with our digital expertise".