The Christmas Wonderland campaign was one of several campaign collaborations with Montagut on the Chinese market in the last 3 years thanks to a continuous retainer partnership. 
Christmas in Mainland China
Mainland China has not been very big on Christmas in the past. It is not a national holiday and it has nothing to do with religion. It's more of a novelty day, similar to Valentine's Day than a religious holiday.
Don't be fooled by the past, though: Christmas is becoming a more important occasion in most Mainland companies' marketing calendars, and standing out above all the festive fever is becoming increasingly difficult.
The objective of the Campaign
But Christmas wasn't the sole reason that Montagut wanted to celebrate with their fans in China. The main objective was to engage the audience during the Christmas season in order to introduce the new FW 2020 collection and to attract a bigger target group of younger consumers. They wanted to premiere new collections, with the purpose of communicating the advent of new clothing and trends before the end of 2019.
KRDS's Solution
An H5 WeChat game set in a French winter wonderland was our solution for tastefully presenting both the new collection and the holiday spirit. This game was in instant popularity with Montagut's existing fans as well as almost 10,000 new fans thanks to its bespoke and dreamy graphics paired with a compelling tapping gaming mechanism.
"This campaign was very fun and engaging. Beyond generating buzz and page views, KRDS was smart to find the right mechanism to attract a very high number of new fans" According to Candice Meyer, Montagut's Head of Brand Image & Communications Asia.
Miriam Dabrowa, China Head of Strategy at KRDS Greater China, said: "With the new opportunities coming this year, and especially Montagut's 140th Anniversary, we truly can't wait to create new exciting content together".
WeChat Campaign for Montagut – Post
WeChat Campaign for Montagut – Game Flow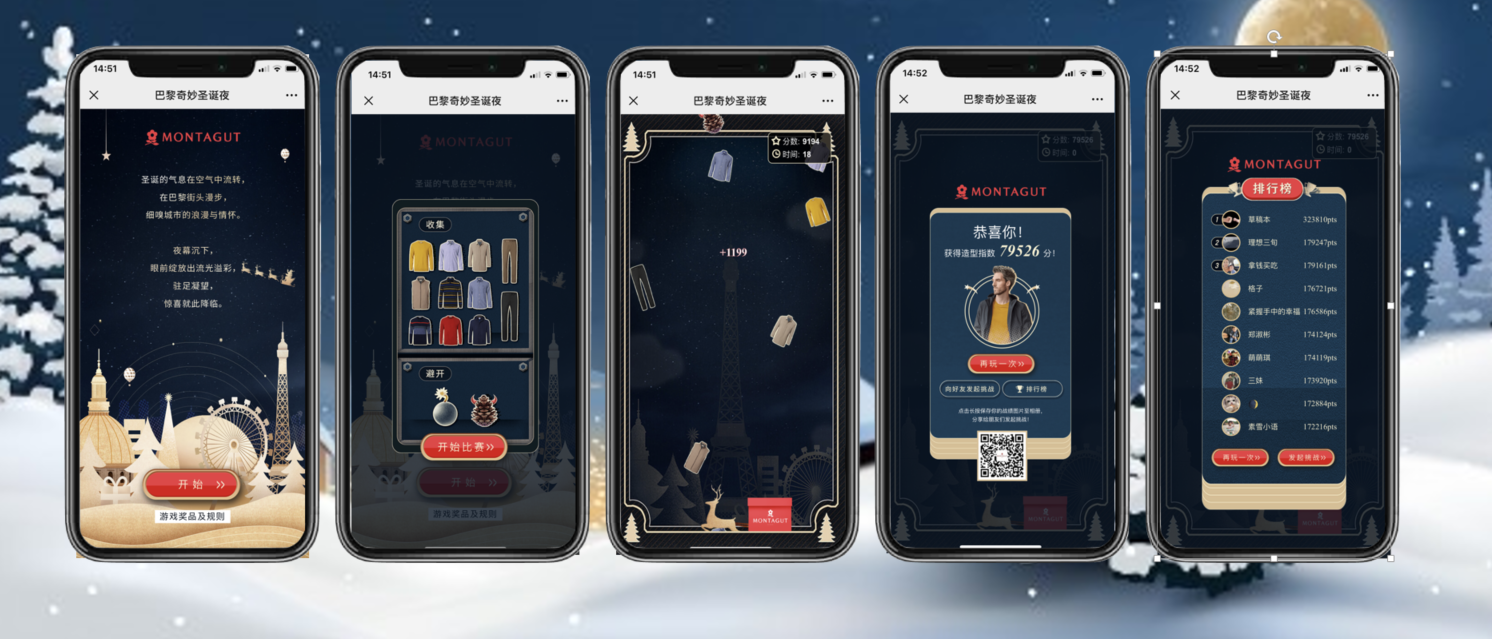 WeChat Campaign for Montagut – Media Ads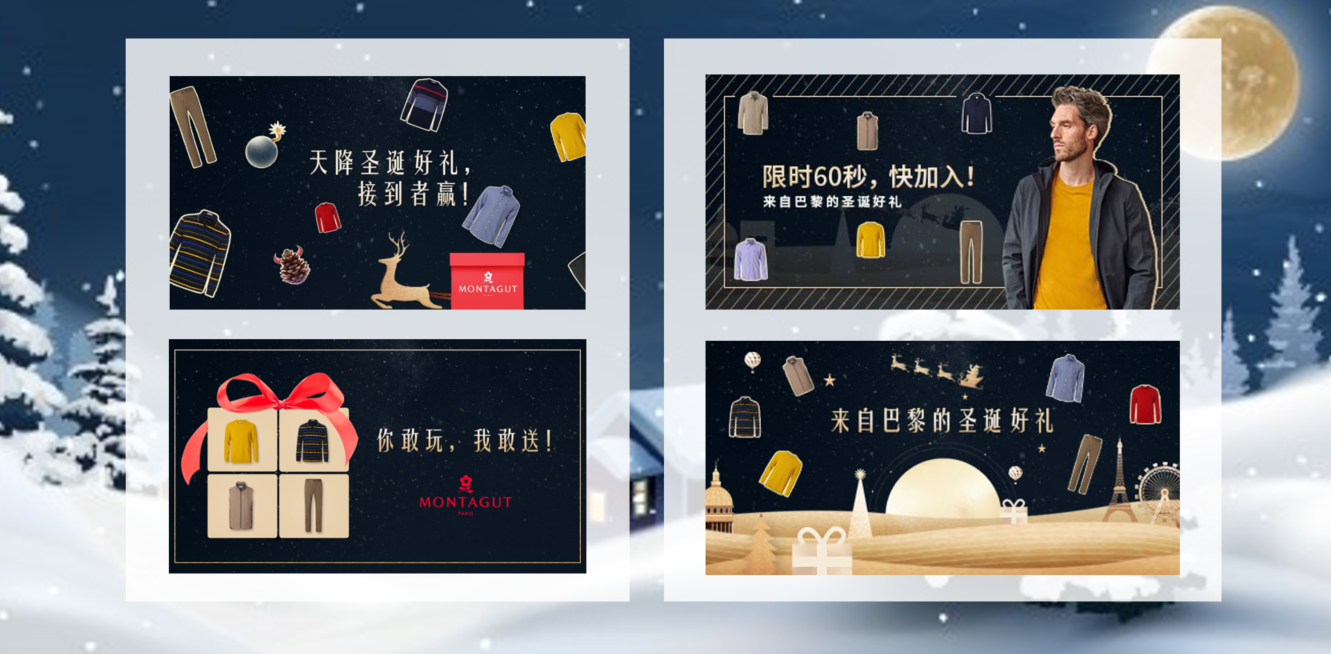 Christmas Campaign for Montagut