On February 1, the Chinese New Year will be upon us, and it is historically a time of celebration, full of feasts, fashion, and, may we say, financial festivities.
With the New Year in mind, businesses are focusing their advertising strategy on the year's most important holiday. The way companies approach the holiday season can teach marketers how to use consumer insights to build culturally relevant advertising.
Because China's consumer market, which is predicted to rise to $8.4 trillion by 2022, is seen as a crucial development potential for luxury brands aiming to recover from a difficult year in 2020. 
Moreover, simply put, the Chinese market and the festivals fascinate brands. However, understanding the cultural nuances around the occasion might make the difference between a successful campaign and one that fails. 
Firstly, a campaign will take off when brands make the effort to discover what customers actually value and the cultural significance of the holiday they're celebrating. Secondly, even if Chinese New Year isn't on your marketing calendar, there's a lot to learn from some of these brands that we at KRDS worked with, to create innovative WeChat CNY campaigns.
Lastly, types of activities and campaigns for Chinese New Year are unlimited. From static or GIF greeting cards to elaborated mini-site campaigns, you name it. Don't forget the latest craze – branded WeChat red packets with lucky money.
What is a Hongbao, Red Packet?
This year, at KRDS / The WeChat Agency, we created our own WeChat Red Packet cover.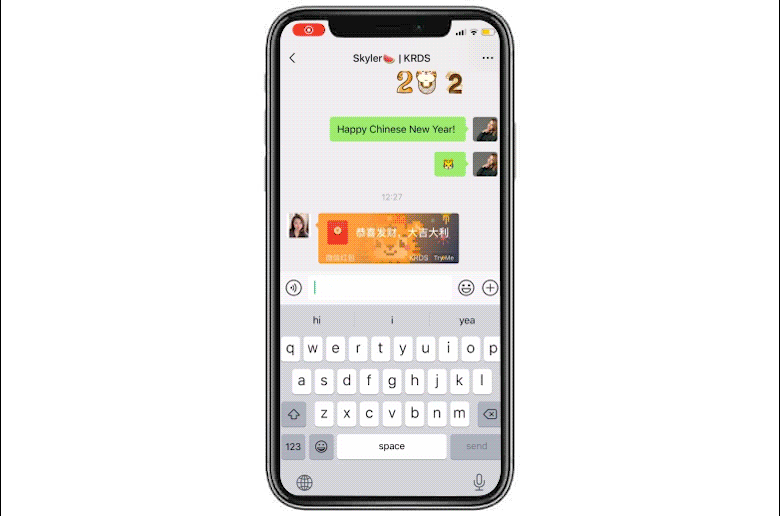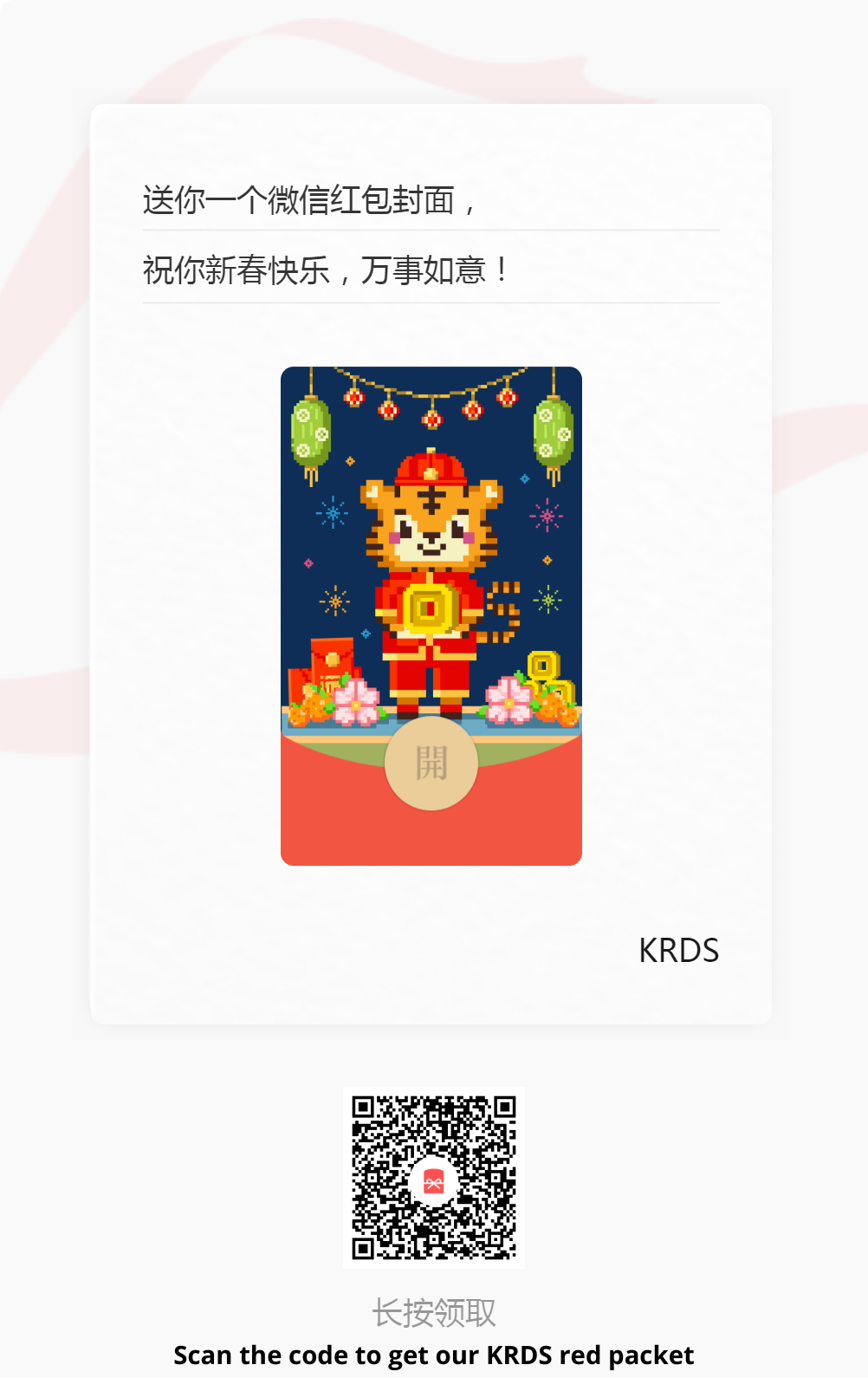 Click here to discover how to create yours! Creating Your Own Red Packet Cover On WeChat—The Ultimate Guide
Chinese new year campaign for
Montagut
To celebrate the Chinese New Year with Montagut fans and promote a new collection, we created a mini-site for customers to discover the perfect look for Chinese New Year celebrations.
The outfit suggestions were made based on the weather forecasts in their hometowns (geolocation) and the user's personal preferences.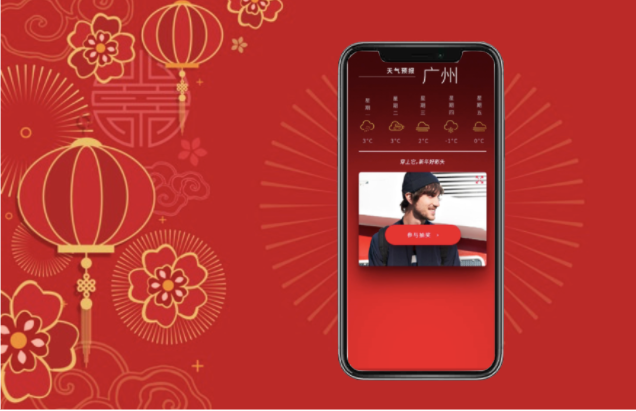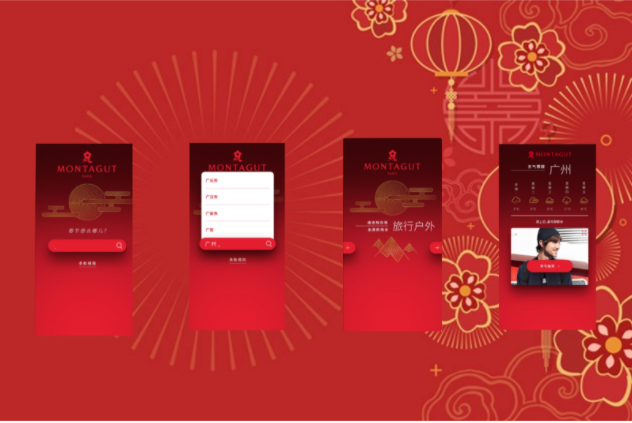 Greetings Poster
Wechat holiday greetings for
Procter & Gamble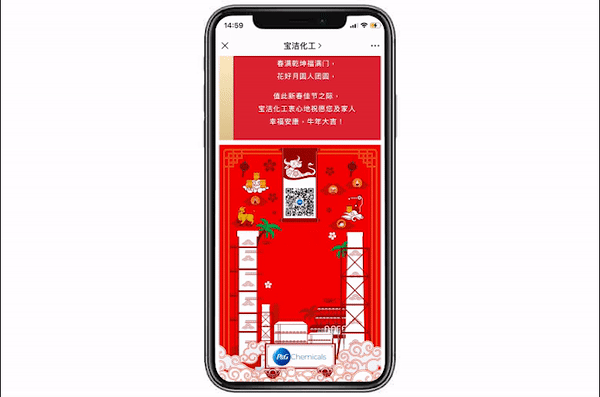 Greeting cards creation for
BNP Paribas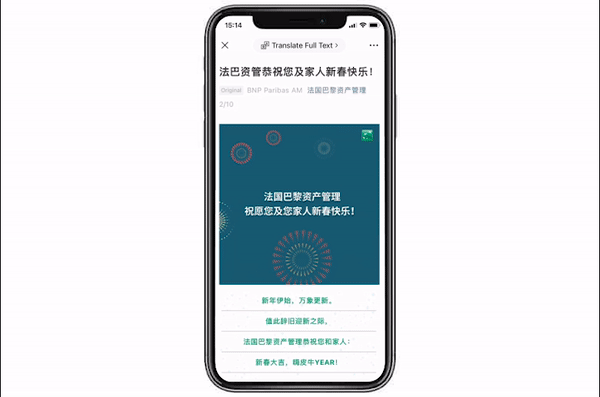 Are you curious how other brands in China celebrate other festivals? Check out our previous post on China's Christmas: How It Has Evolved Over the Years.
If you require further support with setting up your WeChat account or assistance with customizing your Chinese new year greetings/campaign, please contact our team. We use our knowledge and expertise to help businesses build meaningful partnerships and develop their network among Chinese customers. For additional information, please contact us by phone – Shanghai or Hong Kong