In 2017, the China International Big Data Expo was a success and many well-known personalities attended it. Following the success of the previous year edition, the 2018 edition of the event was organized once more time in Guiyang.
Such a big exhibition does not go unnoticed, especially when the biggest Big Data companies take part in it! The list of participants includes Microsoft, Google, Huawei, Intel, Dell, Oracle, SAP, Alibaba, SAS Tesla and Tencent.
On the agenda: a summit in which the government and businesses engaged a dialogue, five speeches with key industry stakeholders and forums about the integration of Big Data in everyday life. Participants were also able to discover the latest technologies in 5G, blockchain 4.0, AR, VR … and participate in activities and demonstrations.
For the third time, Jack Ma, General Manager and President of Alibaba participated in the exhibition. In his speech, he addressed the topic of Big Data and its application to poverty alleviation. This approach has been highly appreciated and indicates the importance of this technology as well as its scope.
WeChat & Big Data
Social networks are also affected by the advent of Big Data. It is obvious that the evolution of the latter will deeply impact the way users interact on social media. Although it is not always clear if (and how) institutions can make use of all collected data, some companies like Tencent (WeChat) have a large database that allows them to know who the influencers are and to facilitate the work of Digital Marketers by allowing them to focus their expenses on key opinion leaders.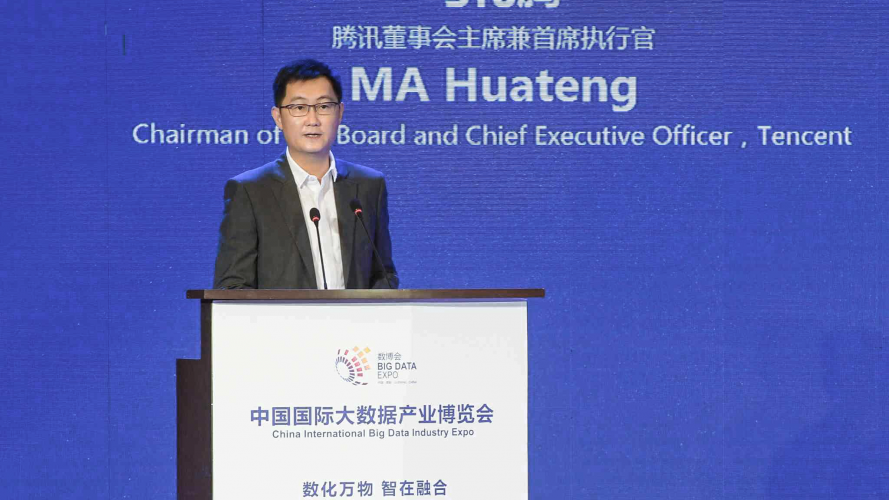 Pony Ma, who also participated in the conference, added that digitalization is an important process and that the contribution of the new digital ecosystem will surely improve our quality of life.
For more information discover the China International Big Data Expo 2018 on video.