China is a nation that enjoys playing. More gamers reside there than in any other nation in the world, and a third of them use their phones for gaming. It also makes China one of the most lucrative gaming markets in the world, with 666 million gamers spending an average of 445 yuan each on video games. 
Despite being a domain where men predominate, video games are no longer just for men. Women are experienced gamers who like anything from mobile crossword puzzles to first-person shooting games.
Players in the business can no longer deny how female-focused gaming has evolved from a niche interest to a mainstream market, especially when considering monetization.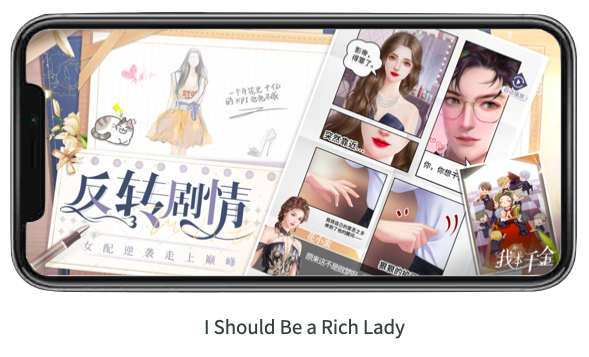 Why Should Companies Focus On Female Gaming
Approximately 300 million women play video games in China, according to the 2019 China Gaming Industry Report. Over 46% of all people in the country identify as gamers. 
According to Abacus, both larger Chinese studios (such as Tencent, NetEase, and Bilibili) and smaller ones have started focusing on the still-relatively unexplored market of female gamers.
In this regard, China differs from Western nations where games geared toward female gamers haven't achieved significant economic success. On the other side, a few years ago, female-focused games in China began to gain widespread acceptance. As the top downloaded game in China in 2018, the role-playing game Love and Producer from publisher Paper Games even momentarily dethroned Honour of Kings.
Games for female gamers may become the next big thing when the "conventional" gaming market becomes saturated.
Most Popular Game Types & Scenario
China's game producers have recently become aware of the potential economic value of the "second sex".  The success of games catered to women like Shining Nikki, Love and Producer, or I Should Be a Rich Lady only strengthen this trend.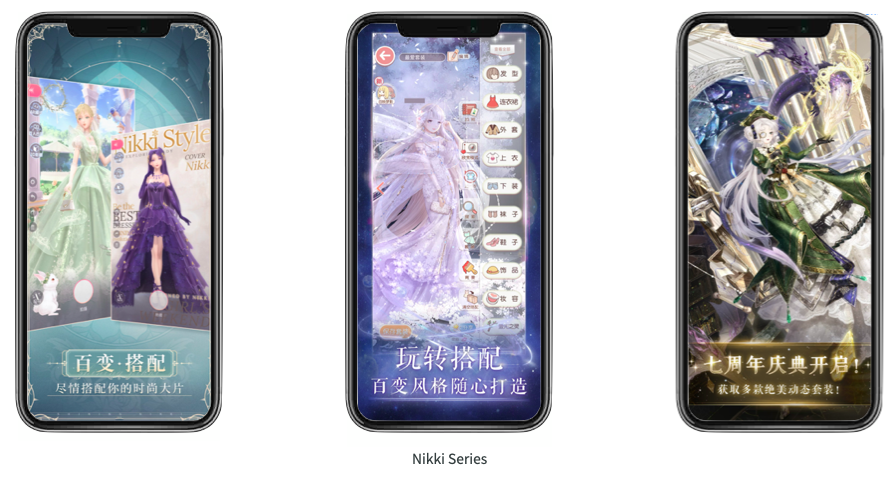 Most of them fall into the category of otome, story-based video games that is targetting women. Their goal is often to develop a romantic relationship with the game character. Others like the Nikki series focus on style battles and beatifying avatars through a series of challenges. 
As Miriam Dabrowa, Head of China Strategy at The WeChat Agency says 'romance-oriented storytelling of the most popular games is not surprising. Since the beginning of COVID-19, most of the Chinese have been living from one lockdown to another. Hence often had limited human interactions, especially in a romantic sense. Often these young people work long hours as a part of the 9-6-6 culture (working from 9AM to 9PM, 6 days per week​​) and simply don't have time or energy to get build intimate relationships.'
Of course, the female gaming industry is more complex than that and many players enjoy a wide variety of games. 
Mistakes Most Companies Make When Marketing To Female Gamers
The majority of female gamers have noticed how the business still prioritizes male players over female consumers. Female characters are frequently dressed in sexy styles and are objectified in the games aimed mostly at the male audience. It's extremely hard for the game designers to change this narrative when games' profits are often based on upselling more revealing clothing for female characters in the game.
Numerous improvements have lately been made to promote more diversity in response to the persistent and contentious issue of female underrepresentation in the business. 
Because of discrimination and judgemental behaviors, Chinese female players often prefer to discuss in their own circle establishing online communities on platforms like Douban.
Companies wanting to establish a strong community should be hyper-sensitive to their audience needs to effectively attract them.
Conclusion
Around 390 million female gamers were active in China as of February 2020, an increase over the previous few years. The purchasing power of Chinese women gamers has been increasing. This calls for a great opportunity for fashion, make-up, or lifestyle businesses if tapped into this target market.
Most of the otome games actively leverage key Chinese holidays like Valentine's Day or the 520 festival. They launch special campaigns or new digital products. Co-branding with them can be the next Holy Grail when marketing to Chinese women. 
Ultimately, the female gaming trend will likely continue. With more women getting involved in gaming, it's only natural that more games will be developed for a female audience. Hence, it is a great opportunity for smaller companies looking to build a brand in China.
If you wish to know more about other gaming & marketing techniques in China, please contact our team. We use our knowledge and expertise to help businesses build meaningful partnerships and develop their network among Chinese customers. For additional information, please contact at contact@thewechatagency.com.