In the last decade, Christmas has settled as an important event for brands in China. Of course, it is not as large as traditional Chinese holidays or e-commerce festivals, but many brands, particularly those with Western roots, are celebrating with their fans in various ways. 
Shopping malls, restaurants, and entertainment venues in China's major cities are all decked out with Christmas trees, and Santa is on his way to deliver gifts to children. This year, we looked at several different international and domestic brands to see how they celebrate Christmas. 
🎄 Read our previous article about how Christmas changed in China over the last couple of years
Christmas in China
When it comes to any festive campaign, social media plays an important role. With WeChat being the biggest social media platform, brands are super keen to get the best engagement for their campaigns. We've seen a lot of beautifully crafted interactive articles and WeChat campaigns for this Christmas. Again, we worked with Montagut to produce a fun interactive post that led readers through a short narrated story with a Christmas-themed setting. Scan the QR code to open the article and interact with it for yourself.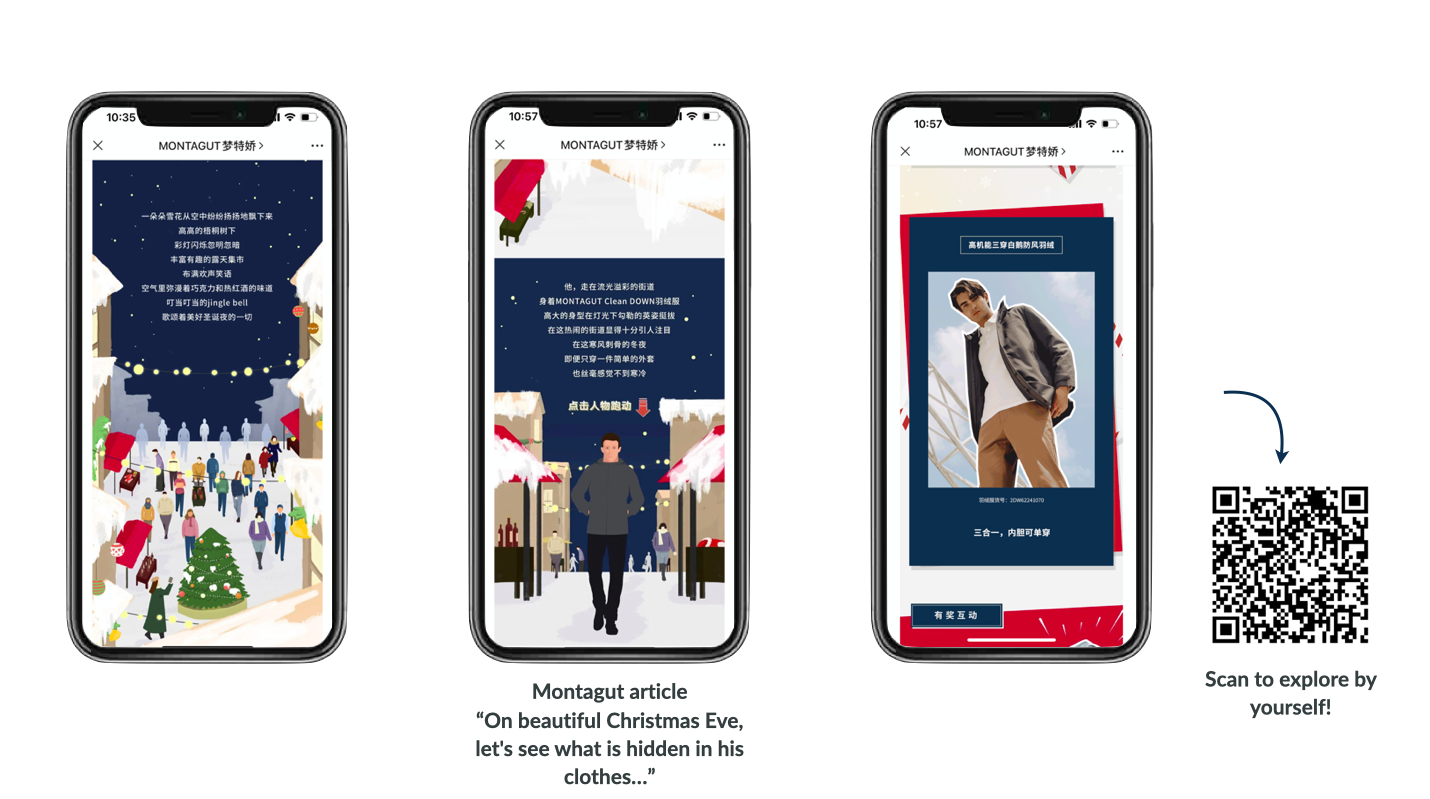 This is not the first time we've collaborated with Montagut on holiday content. Click here to learn more about our "Winter Wonderland" Christmas campaign. 
Christmas in China is more about gifting between couples during romantic dinners or self-gifting than it is about family gifting. As a result, many jewelry brands are taking this task seriously and planning eye-catching and interesting campaigns. Tiffany and Boucheron created some cool interactive posts. Harry Winston, on the other hand, delights with an online quiz that helps you find the best gifts for your other half or for yourself. Fendi prepared a whole winter-themed universe leveraging WeChat Channels, stickers, and gaming, all in one! Not to mention creating a super cute brand mascot – Brother Fen to top off the trends targeting Chinese Gen Z. 
🔥 Explore more about China's Gen Z as Luxury Consumers
Fendi – Brother Fen's Universe: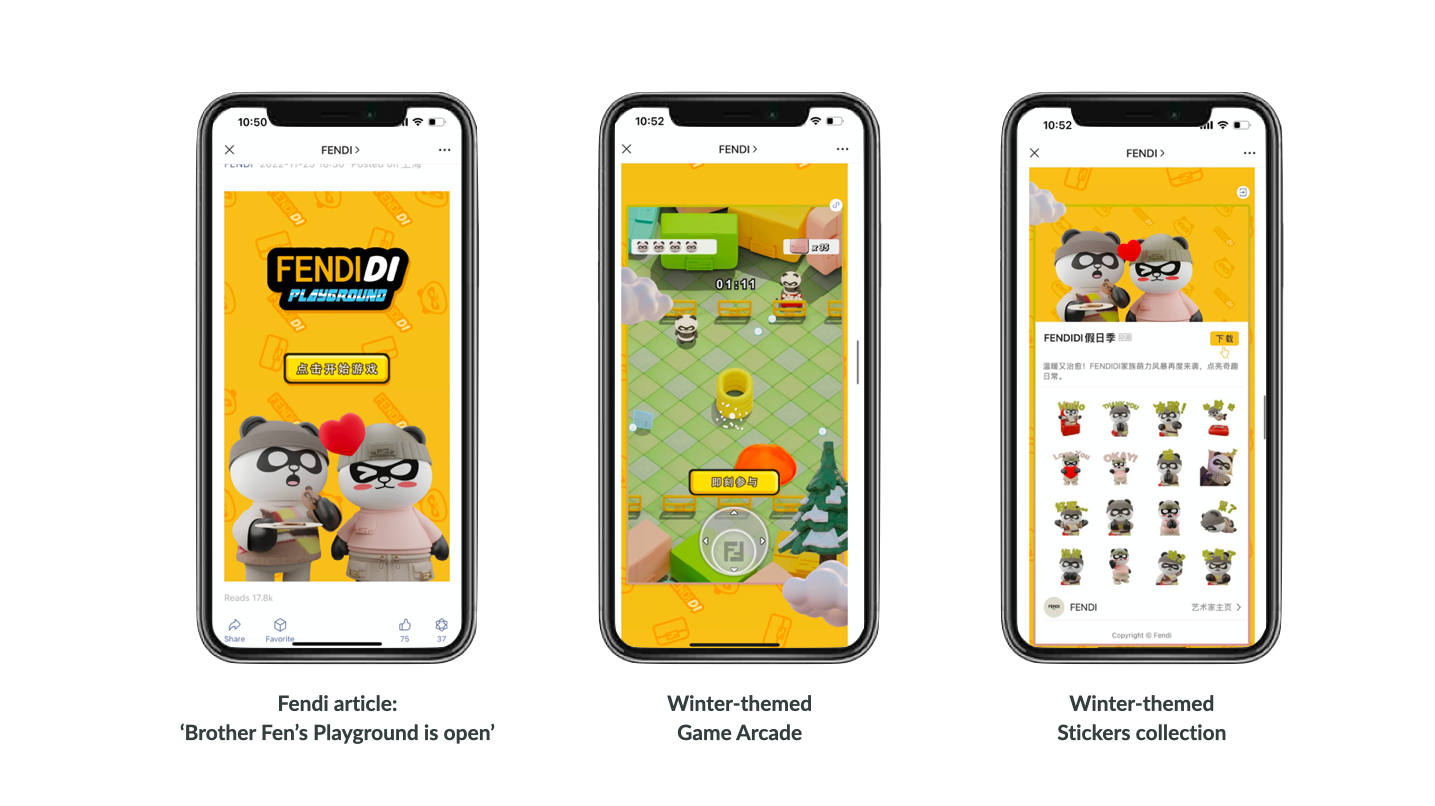 Harry Winston Mini-Program Quiz:
Christmas WeChat Interactive Posts:
Interactive Post from Pandora:
Interactive Post from Boucheron:
Interactive Post from Tiffany:
Advent Calendars in China
Many beauty companies have released Christmas-themed products as well as full-fledged advent calendars. Following last year's public relations disaster, in which the Chanel advent calendar was deemed overpriced for the value of the products inside, other brands' seasonal blind boxes fared well this year due to customer satisfaction with better product quality and price points.
In China, blind boxes are a popular marketing tool, and advent calendars fit the bill perfectly if done correctly. Brands such as Charlotte Tilbury, MAC, or Diptyque released theirs through their own channels as well as in collaboration with KOLs. The following are some of the 圣诞限定礼盒 (Christmas Limited Edition Box) mentions on Xiaohongshu, "RED," where users were unboxing and showing off their treasures.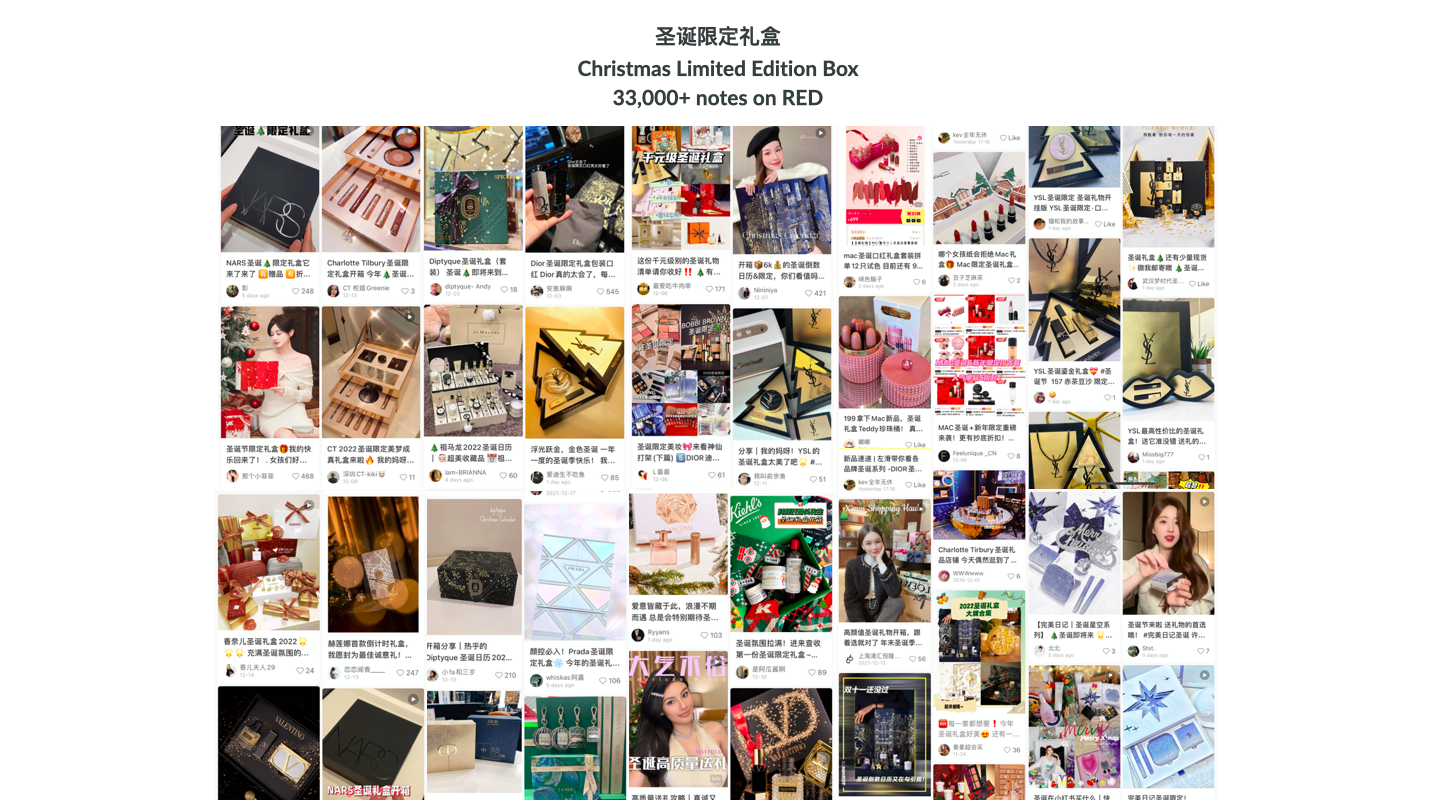 Christmas on Chinese E-commerce Platforms
Naturally, compared to complete promotional takeovers during 11/11 or other shopping festivals, Christmas is less visible on e-commerce. However, many brands prepared their own promotions and Christmas content for their official Tmall stores. Many brands took a creative approach to Christmas, tying the festive season with more inclusive winter, astrology, or winter sports themes rather than a dull Santa and reindeer approach. Since the Olympic Games in Beijing in early 2022, the latter has also become synonymous with winter.  Astrology is also a big trend leveraged this Christmas, particularly in makeup, and can be seen not only in Western brands like Dior and Gucci but also in Perfect Diary.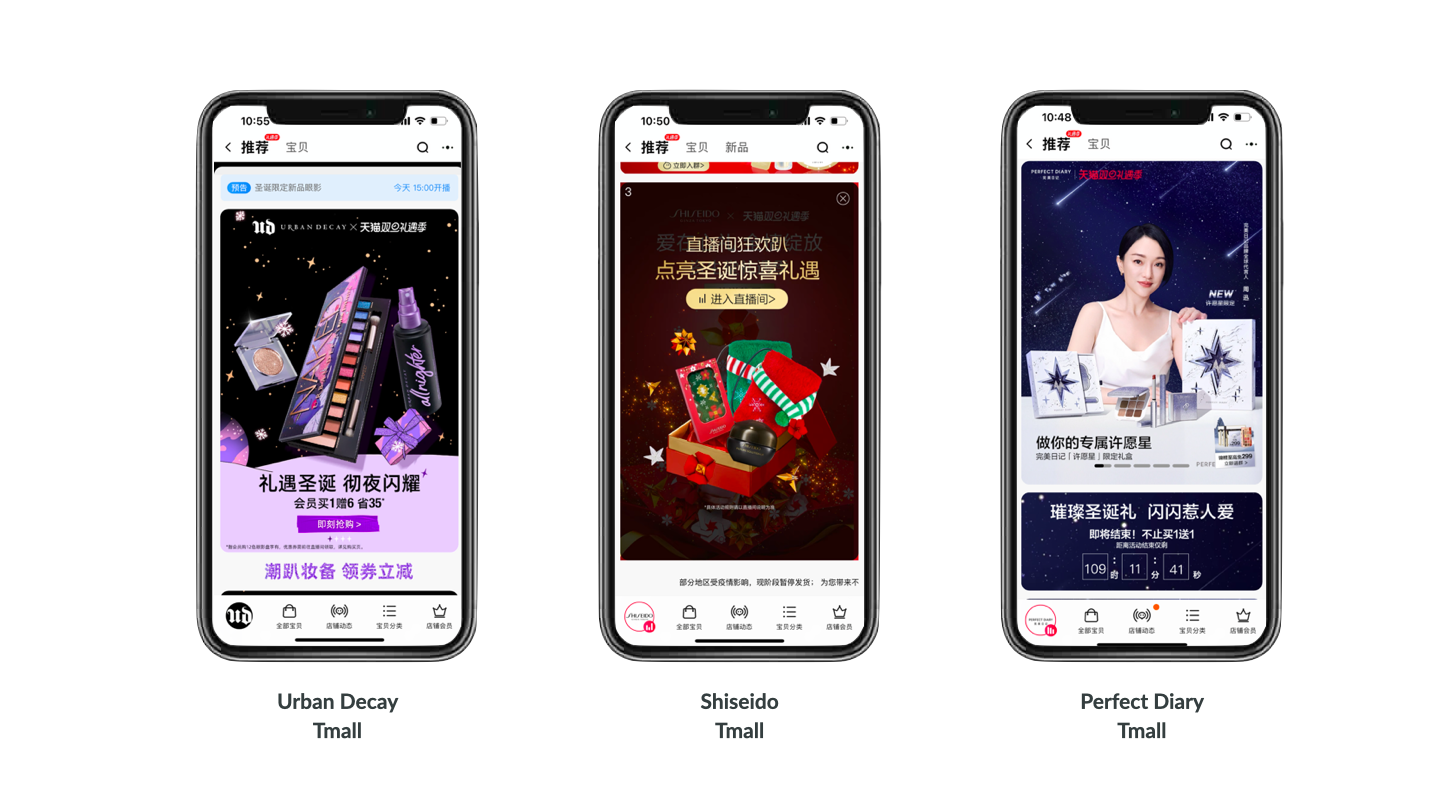 This year's lower enthusiasm for celebrations is also related to the recent surge of COVID-19 cases across China as a result of relaxed restrictions, which appears to be the first step toward China's reopening in 2023.    
📌 Click here to learn more about WeChat interactive posts and how you can make the most of it!
Takeaways
It only makes sense for a brand with European roots to want to celebrate this holiday with its customers and provide them with a little extra.  You can engage and amuse your fans with a comprehensive marketing campaign, depending on your goals and resources. You could also offer exclusive holiday discounts or festive add-ons. Alternatively you could just wish them a happy holiday in a special post or interactive article. 
Additionally, international B2B brands shouldn't be reluctant to celebrate Christmas with their clients. In fact, this is one of the few times when you can get away with using lighter language. We assist our clients in planning holiday events each year that will highlight their brand values and improve their relationships with their staff, partners, and clients. See some of the examples from previous years:
Last but not least, since Christmas is here, it means that Chinese New Year is also approaching fast, and this year it falls particularly early on January 22. 
It's the last chance to start getting ready for China's most significant holiday. There are a number of options, including intricate campaigns, interactive articles, holiday posters, and even red packets.
🧧 Visit our article to learn more about what a "red packet" (hongbao) is
Contact us if you would like our assistance with your marketing communications during this special time of the year.