Alibaba And JD.com Keep Double 11 Revenues Secret. The Chinese Consumer Is Clearly Changing.
As the 14th Double 11 came to a close, China's consumers were feeling down, and massive changes in consumption patterns prevented this year's shopping festival from growing as rapidly as in years past.
The shopping craze hasn't entirely subsided, though, and newcomers are catching up quickly in their transition from content sharing to online shopping. Then, new retail platforms and community group buying e-tailers contributed more information.
For the first time, the combined GMV from all significant e-commerce platforms surpassed 1 trillion RMB, according to Syntun, an independent big data monitoring company.
According to Tmall, the four power pillar industries have changed from being beauty, FMCG, consumer electronics, and clothing to outdoor sports, pet supplies, collectible toys, and jewelry. Sales for 358 brands in those four categories totaled more than 100 million RMB.
Link: https://jingdaily.com/double-11-alibaba-tmall-jd-douyin-consumer-trends/ 
Adidas just can't do it in China anymore
Adidas reported revenue growth across the globe, except in "Greater China"
Adidas attributed the weak performance in China to the "challenging market environment," primarily caused by COVID restrictions, but the company also brought up the high number of product takebacks in China, which had a significant negative impact on revenue. 
Old products that have not been sold or for other reasons are returned to the manufacturing process. Adidas is also dealing with extremely high inventory levels, which in the third quarter saw a 63% year-over-year increase, "due to the pressure on the passenger flow trend in Greater China."
In China, Adidas is actually no longer listed among the winners. Local champion Anta Sports overtook Nike's $3.7 billion in sales in China in August after reporting revenue of 25.96 billion yuan ($3.79 billion) for the first half of the year, an increase of 13.8% year over year. Anta Sports is now the largest sportswear brand in China.  
Adidas reported China revenue of 12.19 billion yuan ($1.72 billion), while another local brand, Li-Ning, reported revenue over the same period of 12.40 billion yuan ($1.76 billion). Adidas is now in fourth place in China as a result. 
Adidas recently began a partnership with the China Literature and Art Foundation to better the company's comprehension of and engagement with local consumers.
2022 Autumn/Winter Fashion Trend Report
In the second half of 2022, the change of dress concept will be the dominant fashion trend. Strong and delicate coexist. There are many different multilevel dress concepts as a result of the re-integration of vintage clothing with modern materials, fashion, and function. 
After a protracted period of seclusion, consumers have rekindled their desire to dress up, but the retail industry continues to be driven by the idea of outdoor time. 
Men's clothing focuses on "heavy fabric" and the retro revival, while women's clothing emphasizes style, material, and function. Women's shoes continue to innovate, while men's shoes with multi-scene integration wear are in high demands.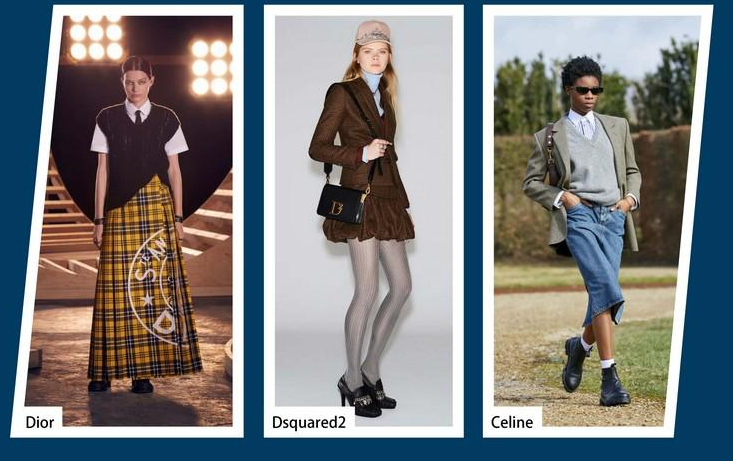 时髦知识分子Trendy Intellectual 
工装辣妹 Workshop Hottie 
摩登新中式Modern Chinese 
复古运动Retro Sports 
千金大小姐Classy Lady 
南法庄园 Panier Des Sens 
职场精英 Workplace Elite 
城市运动Urban Sports 
通勤汉元素 New Han-Style Clothing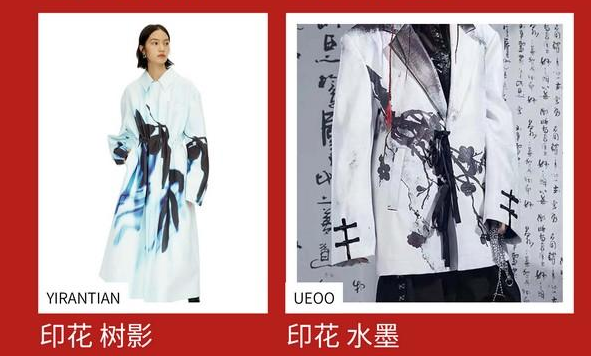 Top 10 trending categories
衬衫式羽绒服 Shirt-Style Down Jacket 
粗花呢外套Tweed Coat 
无缝一体打底衫 One-Piece Bottoming Shirt 
轻暖羽绒 Lightweight Down Jacket 
重磅卫衣 Pure Cotton Sweater 
西部牛仔靴Cowboy Boots 
玛丽珍 Mary Jane Shoes 
托特包Tote Bag 
软支撑文胸 Soft Supporting Bra 
巴洛克珍珠项链Baroque Pearl Necklace
Luxury resale platform Plum records 100k customers on Double 11
The top three most popular brands during Double 11 were Chanel, Louis Vuitton, and Gucci, the report claims.
 The platform's success is largely attributable to the business's 2019 launch of an integrative live broadcast model. Plum has become one of China's biggest platforms with the highest volume of sales and livestreams in its sector as a result.  
The secondhand luxury platform has expanded significantly since it began operating its circular fashion business in 2021. 
Due to changing attitudes toward used goods in the luxury landscape as well as young consumers who are increasingly willing to purchase pre-owned clothing and accessories, China's second hand luxury market is currently booming. 
According to iResearch, platforms like Plum, Feiyu, ZZER, and Ponhu are leading the trend in mainland China's domestic luxury resale market, which was estimated to be worth 51 billion RMB (8 billion USD) in 2020 and is expected to grow to 208 billion RMB (32.75 billion USD) by 2025.
https://daoinsights.com/news/luxury-resale-platform-plum-records-100k-customers-on-double-11/