WHAT IS AKZONOBEL?
International Marine Coating is the flagship trademark of AkzoNobel's Marine & Protective Coatings division, which employs over 5,500 people in over 60 countries.
THE SCOPE OF WORK
Major shipping firms such as Maersk, COSCO, and CMA CGM are among International Marine's target customers.
Its main goal in China is to raise brand awareness and equity so that it may be regarded as a major player in the industry.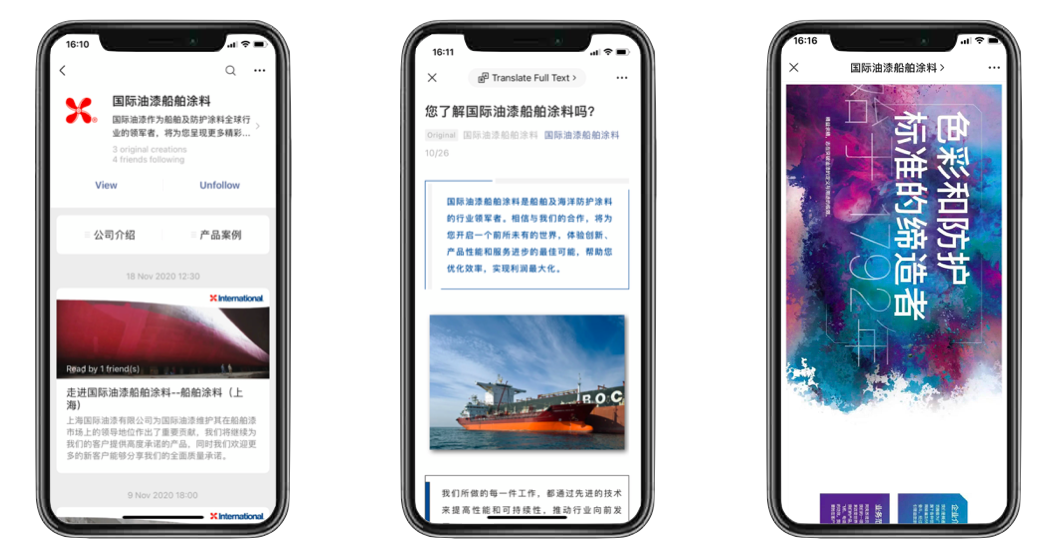 As part of our retainer contract, we deployed a combination of strategic activities, including engaging with industry expert magazines to publish material from the brand on their WeChat account in order to acquire access to relevant audiences and the validation of well-established media in the market.
THE RESULTS
The 2 Magazine articles surpassed by 80% and 125% the brand's best-performing owned article of the whole year among the relevant target audience.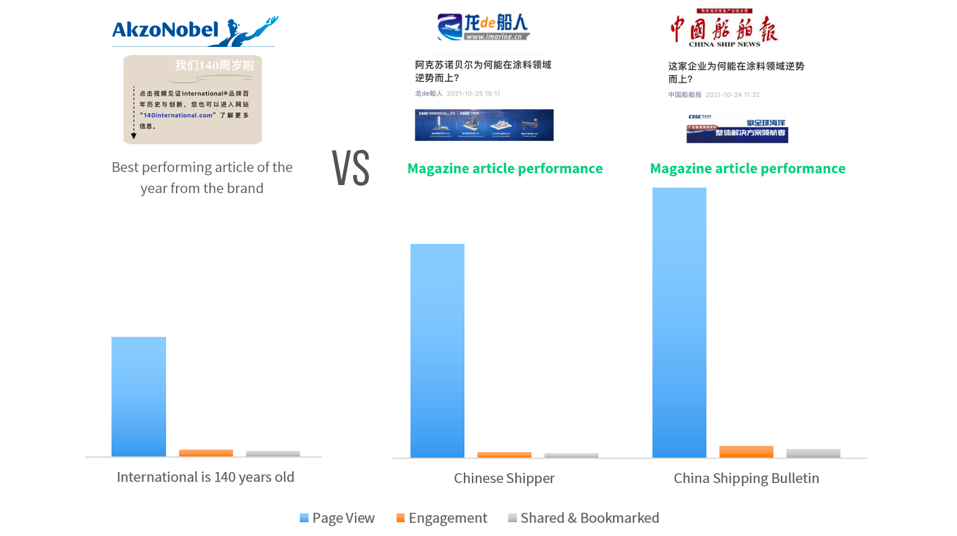 IMPORTANT TO NOTE
These PR-like collaborations also serve as SEO backlinks, boosting the brand's ranking in the SERP.
These collaborations have a short-term benefit of raising brand recognition among magazine readers who may not be familiar with the company, and a long-term benefit of improving SERP ranking.
If you wish to know more about WeChat and its various features, please contact our team. We use our knowledge and expertise to help businesses build meaningful partnerships and develop their network among Chinese customers. For additional information, please contact at contact@thewechatagency.com.