Launching a new brand on WeChat is serious challenge. Specially when your client is strong B2B player but with little awareness in the general public eye.
So on June 6th, Groz-Beckert launched its official account. 48 hours later, they recruited over 5,000 followers without using any media, KOL, events or third-parties promotion.
How KRDS helped Groz-Beckert achieve such results?
Identify and rely on your strength
The short answer to this question is that Groz-Beckert was able to achieve this feat by relying on the people they trust best – Groz-Beckert staff and sales teams.
Before looking outwards for KOL or media solutions, brands must remember that WeChat is a customer servicing platform first that can be turn into an excellent and effective marketing tool. Therefore, to be successful on WeChat, you must ensure you are actually recruiting your clients first. The rest will come much easier, as your clients have the most authority spreading your brand message among their community.
So, the questions is, who better than your on-site sales people and staff that can successfully interact with your clients and welcome them on WeChat? No one.
Will they do it out of the blue? No. Sales people are busy and if you do not create the right tool and incentive to push them to promote your company they will not do it. Period.
Build the right tool and campaign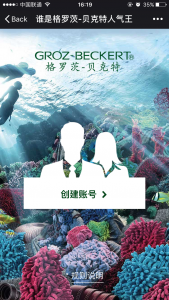 To answer this challenge, we created a WeChat connected APP where every Groz-Beckert staff could log in easily to generate a unique personal QR code.
This unique QR code was connected with each staff which enabled us to live-track how many followers they recruited individually making sure they are unique users.
To spice up the competition, a penalty was also given if the user unfollowed the account later.
Using this simple mechanism, the staff were able to recruit followers and the competitive spirit made them want to recruit more number of followers.
To aid this, a leaderboard was created that displayed the individual performance, and the top staff on the leaderboard will walk away with big rewards and recognition from Groz-Beckert.
Segment and collect data about your community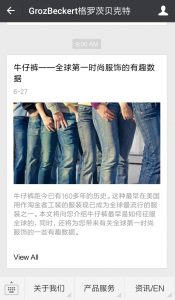 Furthermore, the structure allowed us to understand how followers were recruited through different staff departments and provided us more insight into the client's interests,
This mecanism helped Groz-Beckert and KRDS to compartment and target specific audience to push relevant content to them in the future.
If you have been following KRDS closely, you would know that we shared the same success story with BNP Paribas a few months ago with a similar approach.
So the only question pending is when you will get in touch with us to help you implement a similar winning strategy for your brand on WeChat!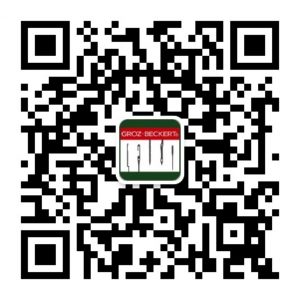 Groz-Beckert is the world's leading provider of industrial machine needles, precision parts and fine tools, as well as systems and services for the production and joining of textile fabrics. All around the world, the products and services support the textile processes of knitting and warp knitting, weaving, felting, tufting, carding and sewing.
The company, founded in 1852, employs around 7,700 people and turned over about 665 million euro in 2016.
All of the threads come together at the headquarters in Albstadt, Germany. The family-owned company also disposes of other production sites in Germany, Belgium, the Czech Republic, Portugal, USA, India, China and Vietnam. Scores of sales affiliates and sales partners top off the international presence.
Groz-Beckert offers its customers a comprehensive partnership – without boundaries and on site in over 150 countries.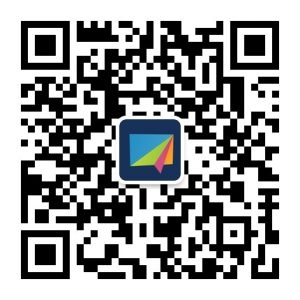 Incorporated in 2013, KRDS Shanghai, the social and mobile agency has been ideating and producing digital content and social media campaigns, on Weibo and WeChat, for many local and international clients, to name few Club Med, Louis Vuitton, Air France, BNP Paribas, Biotherm …
In China since 2010, Aurelien FERRIE joined KRDS in 2013 as General Manager – Greater China.
With KRDS, he is helping international clients (Air France, Club Med, Louis Vuitton) to grow their visibility on Chinese social media platforms.
With a strong experience in sales and marketing, Aurelien quickly became an expert of Chinese social media platforms, especially WeChat, that he consider to be one of the most innovative platform in the world. His ambition is to keep growing his digital expertise and experience to keep offering the most innovative online solutions to brands in China and in the world.